Mary Arden's Farm in Warwickshire says it has welcomed more than 5,000 children from over 120 different schools since reopening in 2021 following the pandemic.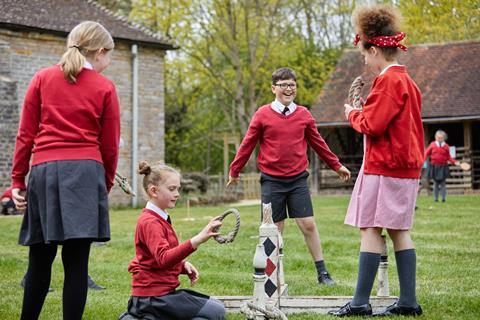 The Tudor Working Farm and childhood home of Shakespeare's mother has welcomed young people from across the region and beyond to take part in one of its hands-on learning sessions in an open air environment.
Schools from across Stratford-upon-Avon, Warwick, Leamington Spa, Kenilworth and Coventry, as well as the wider region have all visited the site since it reopened.
This primary learning facility has also been supporting the Arts Council England-funded Museums & Schools programme, which aims to increase cultural engagement in targeted areas by igniting young people's curiosity and encouraging a lifelong passion for culture and learning.
Mary Arden's Farm is one of the four locations that Shakespeare Birthplace Trust looks after, the others being Anne Hathaway's Cottage, Shakespeare's New Place and Shakespeare's Birthplace.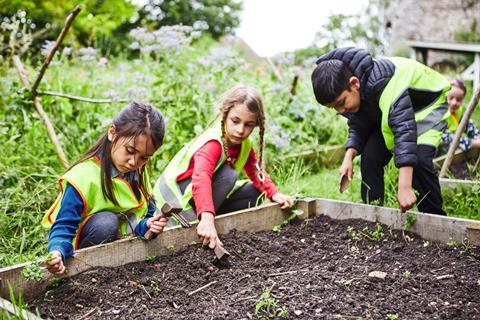 Nicola Hawley, primary education manager for the Shakespeare Birthplace Trust, said: "After what has been such an uncertain and difficult time for schools, we are delighted to be able to offer children the opportunity to learn about Shakespeare and his life and times in a safe, engaging and rewarding setting.
"The feedback we've received from children themselves and from their parents and teachers has been extraordinary."
School trips to Mary Arden's Farm
Teachers can connect with the whole class at Mary Arden's Farm, with special access available for primary schools on the Tudors Alive! session.
Described as a living history experience, this workshop gives children the opportunity for learning outside the classroom at Mary Arden's Farm, spending the day as a Tudor child helping on a working farm.
During the session your pupils can: make wattle and daub, play Tudor games, design sugar subtleties, paint a wall hanging and dip candles.
Other highlights include harvesting vegetables, learning about sheep and the uses of wool, enjoying Tudor music and dancing and making lavender bags.