Schools are being urged to get behind a campaign to support more than 40 of the UK's Science Centres by sharing their photos and memories of visits.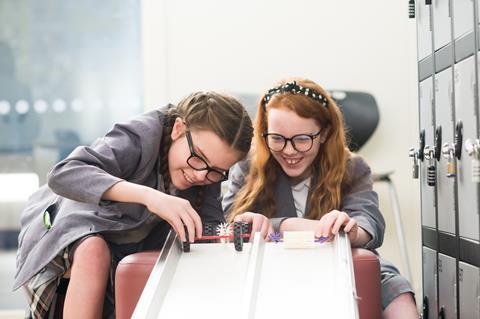 The UK Association for Science and Discovery Centres (ASDC) is calling for urgent funding to ensure Science Centres can survive the impact of the coronavirus pandemic. It has launched a national campaign which is being backed by some of the UK's leading science advocates including Professor Alice Roberts and Chris Skidmore, MP.
As the centres are independent education charities, they rely on income from delivering educational school workshops, welcoming school groups and supporting local teachers. The concern is that they may be among the last of the visitor attractions able to re-open given that they are such hands-on and interactive venues and as a result of this, and the lack of income since the closure, many will not survive for six months.
Dr Penny Fidler, CEO of the Association For Science and Discovery Centres said: "Science Centres unlock science for people locally, making it accessible and interesting to millions of children and adults each year. Without support we will start to lose these popular cultural resources that offer access into science for all."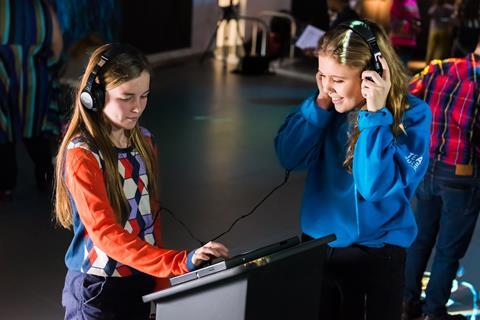 The association is asking the government to grant £25m in emergency funding to secure the centres' future. Within the network of Science and Discovery Centres are also museums and other attractions such as the Science Museum, The Living Rainforest, Eden Project and Eureka! The National Children's Museum.
How can schools help?
Share your Science Centre photos and share your science memories on social media, using the hashtag #ScienceCentresForOurFuture.
Write to your local MPs asking them to support funds for your local Science Centre (find a downloadable email template on the campaign website future.sciencecentres.org.uk).
Which Science Centres are in your area?
Scroll to the bottom of this article where you can download a map showing all of the centres in the UK.
Alice Roberts, Professor of Public Engagement in Science, University of Birmingham and ASDC Patron, said: "From the Glasgow Science Centre to the Eden Project, from the Centre for Alternative Energy to the Centre for Life in Newcastle - our Science Centres and museums are important as places where people can learn about many different branches of science, get inspired, and satisfy their own curiosity.
"These centres support hands-on learning for children, all the way through to lifelong learning for adults. Like many other cultural institutions, Science Centres are struggling at this time - they need our support. I hope the government can help them survive, so that they can continue their crucial work, making science accessible for everyone."
We're supporting #ScienceCentresForOurFuture as we need science more than ever.
What a great start with @theAliceRoberts sharing this memory (which will be familiar to you WTC fans 😉)
Join Alice & support by sharing memories or write to your MP https://t.co/N7PITSBILf https://t.co/hwAzrjxcvg

— We The Curious (@wethecurious_) May 27, 2020
First off, I once did a workshop on rockets for a group of Y2s, and at the end when I asked the class if they'd learned something new today, a boy told me that today he had learned that HE was actually a scientist! #sciencecentresforourfuture

— Jessica Moon (@JessicaDeLaLune) May 29, 2020
Can you help us inspire the next generation of space scientists and astronauts? 👩🏿‍🚀

📱 Join the urgent campaign to secure the future of the UK's @sciencecentres by sharing your memories and photos of your favourites using #ScienceCentresForOurFuture. https://t.co/wRRPtMQ6sp

— National Space Centre (@spacecentre) June 1, 2020