Winchester Science Centre will be in a position to welcome back schools early next year following a four-month construction programme to completely transform its experience for visitors.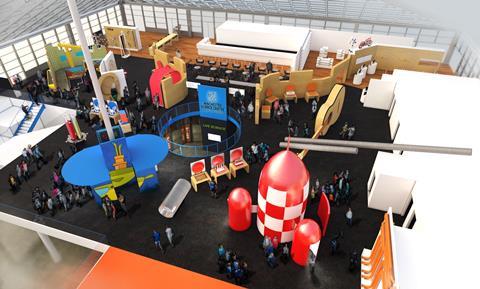 From January 2021, the centre's school trip offer will now feature a new interactive sound and vibration exhibition as well as new workshops and challenges which aim to spark curiosity among pupils.
Visitors will also be able to see a presenter-led show in the UK's largest standalone planetarium.
Developed for Key Stage 1 to Key Stage 3 students, activities are designed to ignite passion and enthusiasm for STEM in children of all abilities.
Teachers can choose one of six curriculum-themed workshops including space, robots and sound, where students can take part in self-led tasks which also include time for the planetarium show.
Last year the centre was a finalist in the Best Venue for Stem Learning category at the School Travel Awards.
A transformed centre
School groups will also be able to see the centre's new exhibition that has completely transformed the entire top floor of the venue.
Students and teachers can learn about all areas of STEM by going through the art, physics and biology of sound, hearing and vibration throughout the exhibition.
Just some of the highlights include a ten-metre long guitar to feel its vibrations, understanding acoustics inside a sonic rocket and seeing inside a giant ear to find out more about its inner workings.
Young people are encouraged to learn and laugh together by making sounds in the huge echo tubes, discover more about decibels, rhythm and frequency and try out some British Sign Language, plus so much more.
At this time, the centre is only able to take online bookings, so for more information or to book a trip, teachers need to complete a booking enquiry form and send it to one of the team at education@winchestersciencecentre.org.
More information and a link to the booking enquiry form can be found here.