Schools can apply to the Royal Collection Trust's Access Scheme which ensures that those working for and with economically disadvantaged pupils can enjoy a regal visit outside the classroom.
The Royal Collection Trust, the charity that cares for royal treasures and estates like The Royal Mews, Windsor Castle and the Palace of Holyroodhouse, says that it works hard to ensure that disadvantage is not a barrier to student participation and resulting success.
The Access Scheme allows schools who fit certain criteria to apply for complimentary admission to all of the historic venues cared for by the Royal Collection Trust.
Any school can apply for one visit per academic year under scheme and a maximum of two classes per visit. Priority is given to:
Schools with a higher than average number of pupils who receive pupil premium funding (England, Northern Ireland and Wales; i.e. 30%+ pupil premium).
Schools in areas with high indicators of multiple deprivation.
Schools with pupils in receipt of the Pupil Equity Fund (Scotland).
As well as this, some schools may also be able to make use of a Travel Subsidy to support schools with the increased cost of travel to and from one of its sites.
Teachers interested in applying for the Access Scheme can find more information and links to the application form by clicking here.
Royal Collection Trust highlights
In London, schools can visit The Royal Mews, one of the finest working stables in the world and home to many working as grooms, coachmen and carriage restorers. School workshops at the Mews will not only develop an understanding of how such prestigious stables function but also how the Royal Mews supports the Monarchy, especially during State ceremonies and processions, for example at the recent Coronation.
Alternatively, schools may choose to visit The Queen's Gallery which hosts a range of stunning exhibitions. Each exhibition is accompanied by a variety of tailored workshops led by professionals, such as artists and sculptors.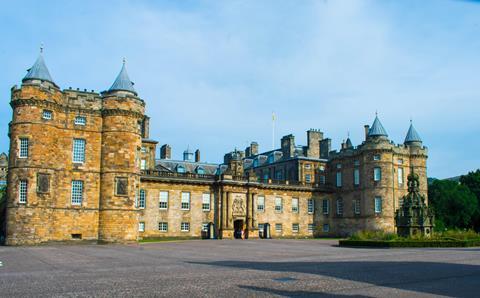 In Berkshire, Windsor Castle immerses students in almost 1,000 years of royal history. There is a wide selection of workshops for schools to choose from, depending on their area of study. Workshops range from those supporting Early Years, involving a search for hidden dragons around the State Apartments, to A-Level sessions looking more in-depth at the life of the castle and monarchs who have made an impact there.
The Palace of Holyroodhouse in Edinburgh offers students a very different view on our shared history. Students can stand in the locations where history was made and explore stories of famous Scots such as Robert the Bruce, Mary, Queen of Scots and Bonnie Prince Charlie. A range of workshops are offered at the palace, several of which involve the special Physic Garden within the Palace grounds where students learn to identify plants and create traditional remedies.