Boost your student's learning at Monkey World – Ape Rescue Centre, where a dedicated education team can lead your class in a curriculum-focused workshop or talk.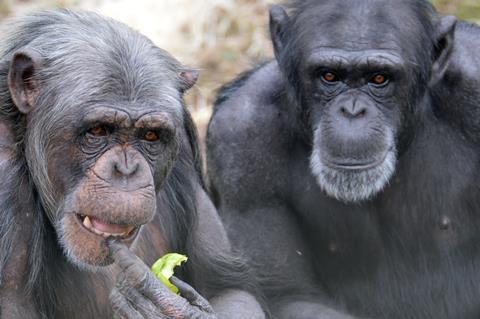 Itinerary: Rainforests
Provider: Monkey World – Ape Rescue Centre, Dorset
Subjects: Science and Geography
KS: 2
The centre offers sessions for all ages, and can vary from learning about Monkey World's rescue and rehabilitation operation, to discovering how woolly monkeys use their tails.
With a great education team, 250 primates, 65 acres of land, and three play areas, Monkey World is wonderful venue for a school trip.
10am: Arrive at Monkey World – as the group leader signs in, listen out for five species of gibbon singing their morning songs. See if you can spot the golden-cheeked gibbon couple, Jake & Zoey from the entrance gate - how can you tell them apart?
10:15am: Meet an Education Officers for a pre-booked workshop. Tropical rainforests support the greatest diversity of living organisms on Earth. In this interactive session, pupils will explore the rainforests of the world, working scientifically to identify the species that live there and learn how they are adapted for life in the trees. The class will investigate the impacts of human activity on rainforest ecosystems, and learn about the importance of conservation measures.
11:30am: Time to explore Monkey World! See chimpanzees and orang-utans; how are these great apes differently adapted for their habitats? How many physical differences can the class see?
12:30pm: Take packed lunches to the large picnic area and let off some steam at the Great Ape Play Area, or top up refreshments at one of three cafes on site.
1:15pm: Visit Malagasy, a walk-through ring-tailed lemur enclosure. Spend some time observing the lemurs in their forest home. How do these primates compare to the others that the pupils have seen?
1:30pm: Listen to the free keeper talk at the orang-utan nursery, home to orphaned baby orang-utans born in Europe. Find out how the primate care staff encourage the baby apes to climb and swing up high.
2:00pm: See how many monkeys with prehensile tails you can find. Watch how woolly monkeys use their tails to travel around their enclosures, and learn about why their tails are so important.
2:30pm: After a quick visit to the Gift Shop, it's time to get back on the coach and head home.
Contact information:
www.monkeyworld.org