The Prince of Egypt, a West End musical based on the DreamWorks Animation film, will resume performances at London's Dominion Theatre this summer, with tickets for school groups available from Monday 6th September.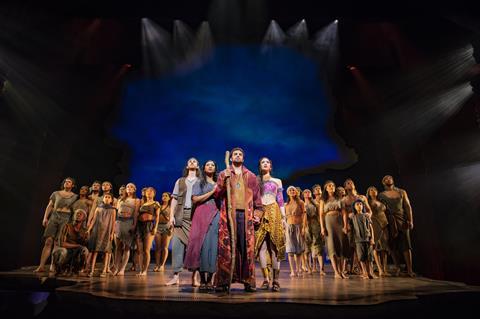 Schools will now also be able to exclusively book performances from Monday 10th January 2022 until Saturday 3rd September 2022, with one free teacher space for every ten pupils.
The show has a cast and orchestra of almost 60 people, and aims to fulfil the National Curriculum requirements and deliver cross-curricular links.
This includes religious education, KS2 history and music, plus English, geography, science, humanities, PSHE, citizenship and creative subjects such as art & design and performing arts.
Brian Dallimore, music teacher at Farlington School in Guildford, said: "I highly recommend The Prince of Egypt, particularly if you want to learn more about the Ancient Egyptians or the story of Moses. It is spectacular and engaging - the music is uplifting and the choreography and visual effects absolutely stunning."
The show is described as one of the biggest musicals ever staged in the UK and features live fire effects, illusions, pyrotechnics and performer flying, together with state-of-the-art projections, video and sound designs.
Top tip
Teachers who book tickets to the show may also think about combining the trip with a visit to the British Museum. It is a five minute walk from the theatre and includes the Egyptian Rooms, which provides different resources and activities for schools to complement the performance.
About the show
Two young men, Moses and Ramses, raised together as brothers in a kingdom of privilege, find themselves suddenly divided by a secret past.
Ramses must rule as Pharaoh while Moses must rise up and free his enslaved people; both face a destiny that will change history forever.
The cast of 43 is led by Luke Brady (Moses), Liam Tamne (Ramses), Christine Allado (Tzipporah) and Alexia Khadime (Miriam).
It is directed by Scott Schwartz and features ten new songs, together with five originals from the film, including When You Believe which was a global hit for Whitney Houston and Mariah Carey.