Schools can learn about a newly discovered Iron Age warrior at the Novium Museum in Chichester, and pair a visit with a themed workshop.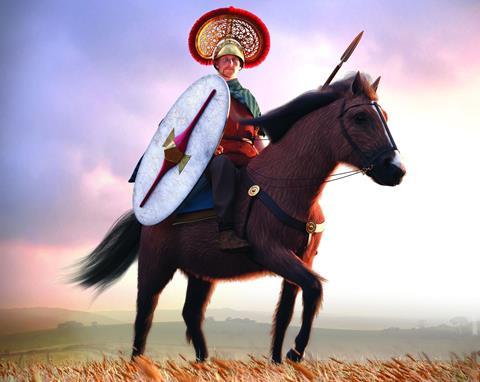 Mystery Warrior: The North Bersted Man will reveal the secrets of an Iron Age warrior - whose grave was uncovered 12 years ago - for the first time, following a lengthy period of archaeological and scientific study.
The warrior is believed to have fought alongside King Commius during Julius Caesar's war against the Gauls. It's potentially the most elaborately equipped grave of its kind ever discovered in England.
The Iron Age warrior and his burial items will be on display from 25th January to 26th September, intended to shine a light on a significant point in British history – the years right before the Roman invasion.
"This is the resistance fighter, and that to me gives you a story that is not yet told."

Dr Melanie Giles, senior lecturer in Archaeology at the University of Manchester
Key items on display include the warrior's helmet and headdress, which are rare finds from the period.
Entrance to the exhibition is free for self-led school groups who pre-book. The Novium Museum also runs a Key Stage 2 prehistoric workshop, 'Stone Age to Iron Age', which has been expanded to include the new exhibition.
The workshop, led by museum staff, costs £5 per pupil and teaches them about different materials and their uses in prehistoric periods by looking at real and replica tools. Pupils can also solve a murder mystery by examining evidence from Bronze Age and Iron Age burials (including that of the Mystery Warrior); handle real flint arrowheads; and make the earliest textile, flax string.
School sleepovers are another education offering linked to the theme, designed for groups of 20-40 students. The experience begins after the museum has closed and features a torch-lit treasure hunt, activities, games and a bedtime story.
Suitable for children aged 7-11, the sleepover includes an evening snack and breakfast and costs £25 per pupil (plus VAT).