School activity and adventure provider PGL has unveiled its Pioneers programme for Years 3 and 4 pupils which has been specially created with younger children in mind to develop independence and build confidence.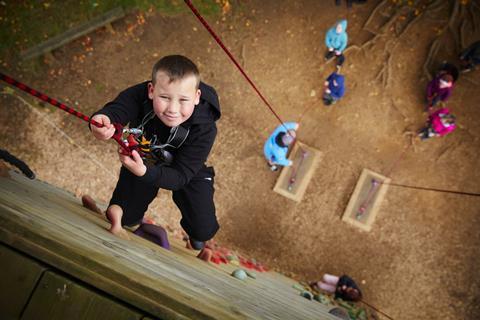 PGL has put together a programme of outdoor activities that have been tailored for younger children that are designed to excite, challenge and energise those involved.
Pupils can experience a taster of PGL's multi-activity programme with challenges gradually increasing in difficulty as the group grows in confidence.
Visitors will likely begin with a team-building exercise before moving on to more challenging tasks to encourage each other on the likes of a climbing wall or a giant rope swing.
One or two-night stays are recommended with this activity programme, plus a dedicated 'Groupie' will be on hand to guide the visiting school group during their time.
Typical itinerary for the Pionners course (two days / one night)
Children arrive mid-morning.
Something like a sensory trail will kick off the trip, followed by lunch.
Children could then have a go on a zip wire before enjoying a game of Aeroball.
Dinner and evening entertainment is then provided.
The following day after breakfast, children can test their aim in an archery session.
Finally, a Giant Swing awaits, which will test all the skills learned throughout the visit.
Lunch is served before pupils head off back home.
PGL Pioneers introduces pupils to outdoor learning, to develop independence and to boost emotional and physical wellbeing. For many children, it will be the first time they are away from home so the mini programme packs in activities so they still gain all the benefits to build independence.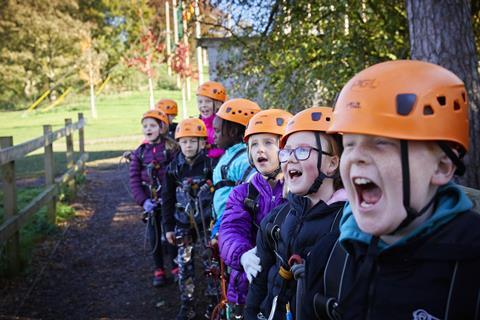 With centres dotted across the UK, such as Boreatton Park in Shropshire, Liddington in Wiltshire, Winmarleigh Hall in Lancashire and Windmill Hill in East Sussex, schools can opt for their closest location, keeping travel time down with all centres offering the same experience.
Some of the other learning outcomes associated with the Pioneers programme include personal development through learning new skills and strengthening peer group bonding.