The Outward Bound Trust has revealed that in 2017, 80% of its educational participants were given funding in order to help them pay for their trip.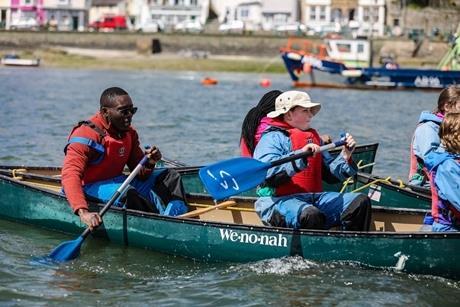 The charitable trust says its mission is to make learning outside the classroom and residential experiences available to all, and affordable too.
It can offer up to 40% funding to help the overall cost that an Outward Bound course asks for.
Last year, 80% of pupils who participated in a school trip or course with the organisation were given funding.
The financial support is made possible by the charity's donors and money that is raised through fundraising events and early careers development.
On 28th June, the organisation tweeted: "We want schools & youth groups to know that as a charity, we can provide funding to help cover the cost of a life-changing #OutwardBound course. Money should not be a barrier to success."
The Outward Bound Trust works with both Primary and Secondary schools, with funding available to all that meet the criteria. The criteria can be found on the website.
Outward Bound Trust's advice on fundraising
The company provides advice on doing your own fundraising on its website, stating that by making a plan of action for fundraising, you can reduce the cost of a school trip.
Suggestions of ways to raise money, include setting up a fundraising page for donations, writing to a local business for funding and support, applying to charitable groups, and organising events.
About the Outward Bound Trust
There are six residentials centres across the UK, including Loch Eil, Howtown, Ullswater, Eskdale, Ogwen Cottage and Aberdovey.
Themed trips are available as well as bespoke experiences. Activities that pupils can take part in on an Outward Bound Centre trip include climbing, water sports, and walking.
For more information, visit www.outwardbound.org.uk.