The National Theatre has continued its commitment to supporting teachers and young people with digital resources and learning opportunities for this year.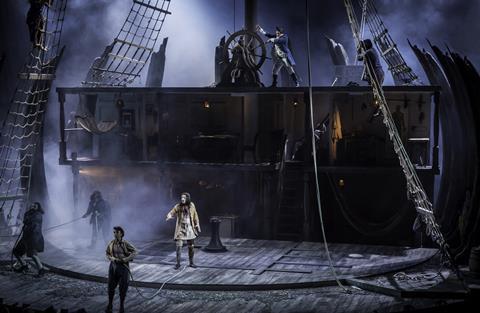 From full length productions available to stream, a playwriting course, online activities for primary aged pupils, resources exploring backstage theatre and the annual Drama Teacher Conference now online, there are lots of resources for both students and teachers.

Alice King-Farlow, director of learning at the National Theatre, said: "The National Theatre is determined to continue supporting teachers and students with resources and opportunities to learn about theatre-making, particularly while the majority of young people are learning from home."
"We are inspired by the way drama teachers have adapted to deliver the subject in new ways and hope the National Theatre Collection will give young people a chance to explore landmark productions while theatres remain closed."

Alice King-Farlow, director of learning at the National Theatre.
"We look forward to connecting with drama teachers across the UK through our virtual drama teacher conference to explore new approaches to drama with some of the most exciting practitioners across the industry and continue growing a community of remarkable teachers to share skills and learnings together."
The main resource on offer is a digital library of 30 productions which has continued to be available to schools since the country's first national lockdown in March 2020.
Productions include adaptations such as Small Island, Treasure Island and Jane Eyre, Shakespearean tragedies Othello and Kind Lear, American classics such as A Streetcar Named Desire and productions especially adapted for primary schools.
The productions are available free of charge for state schools across the UK, with teachers able to share log-in details with students to watch productions while learning remotely. New cross-curricular learning resources to aid students' understanding of play texts and theatre-making include:
Introductory packs for each production with advice for use when teaching Key Stage 3, 4, and 5 English and drama.
New comprehensive learning guides exploring design and production.
Lesson plans and workshop ideas.
Behind-the-scenes insights including rehearsal diaries by staff directors and interviews with cast and creatives.
An online teacher conference
The National Theatre's annual Drama Teacher Conference will be taking place digitally during the February half term (15th-20th February) and is open to drama teachers across the UK.
The conference includes webinars, panel discussions and live interactive sessions with leading creatives in the industry.
It is said that the conference is an opportunity for teachers collaborate with professional artists and join with drama teachers across the country to learn new skills and explore new approaches to teaching drama.
Topics include staging performances online and devising at home, anti-racism in the drama curriculum and using small budgets creatively.
To find out more about the National Theatre's range of digital resources, including the New Views playwriting course with scripts, video collections about theatre-making, digital exhibitions, recorded talks and resource packs, visit www.nationaltheatre.org.uk/learning/at-home.