The lessons are being broadcast from the National Marine Aquarium, part of the trust, and also aim to provide children and their parents and teachers with some of the wellbeing benefits linked to watching aquatic life.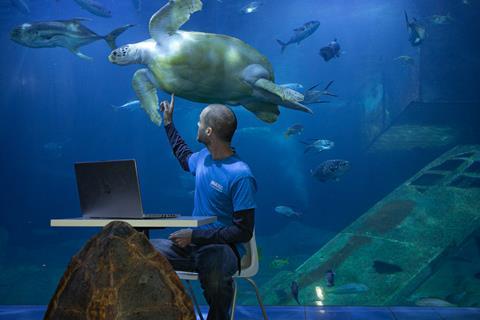 Every Friday during lockdown, viewers will be able to tune in to two special shows on the aquarium's YouTube channel.
The first, 'Deep Science' (1pm – 1.20pm) will see the Aquarium's own Schools Team using aquarium exhibits and lab facilities to explore the science behind the animated ocean exploration TV series The Deep (shown on CBBC at midday on weekdays during lockdown). They are aimed at Key Stage 2.
Key themes for each week are as follows:
15th Jan - Underwater Volcanoes
22nd Jan - Creature Classification
29th Jan - Nautical Navigation
5th Feb - Ocean Mysteries
12th Feb - Megafauna
19th Feb - Life Cycles
26th Feb - Looking after the Ocean
'Mermaid Tales' will air from 1.30 – 1.45pm and will involve a short story narrated by the Aquarium's resident mermaid, Marina, promising a gentle, relaxing start to the afternoon. These sessions are for EYFS and Key Stage 1 children.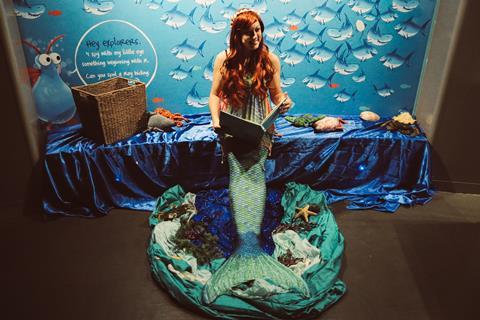 Stu Higgs, schools programme manager for the Ocean Conservation Trust, said: "With the news of further school closures hitting the headlines in the New Year we wanted to make sure we were doing our bit to support the thousands of students and teachers who visit us at the Aquarium every year."
"Research has shown that encounters with marine environments (physical or virtual) have a powerful effect on our emotional state and general wellbeing, and with the country in lockdown there has never been a more important time to ensure everyone has access to a weekly dose of ocean."

Stu Higgins, school programme manager, Ocean Conservation Trust
"Whether you're looking for something to round your week off with a bang, or help you wind down for the weekend, our new YouTube live lessons series should hit the spot".
Get up close to marine life with a virtual tour
The Trust is also running virtual tours of the Aquarium for families to take part in together. Virtual visitors are invited to take a one-hour tour with the Ocean Discovery Rangers, exploring the whole Ocean, from the rocky shores of the coast in Devon, all the way to the colourful corals of the Great Barrier Reef.
Virtual visitors will also get VIP access to the top of the Atlantic Ocean Exhibit, and the chance to meet some of the National Marine Aquarium's most popular residents, including a cheeky turtle called Friday.
There are also downloadable lessons for schools, which teachers can incorporate into their home learning plans for students of all ages. These sessions have been updated to include capacity for up to 100 home-based students to connect to and participate in simultaneously in response to the school closures announced at the start of the year.