The Ocean Conservation Trust, which runs the National Marine Aquarium in Plymouth, has released downloadable lessons and virtual tours, using the ocean as a hook for teachers to deliver all subjects of the curriculum.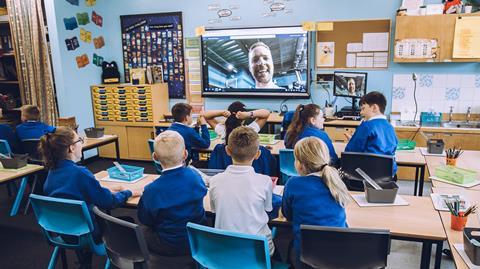 The programme has been co-created with teachers and comprises sessions and workshops that support curriculum-based learning at all key stages and abilities.
Teachers can now download self-contained lessons featuring video resources, which link to the primary science curriculum.
In addition, virtual tours of the National Marine Aquarium have also been launched, where visitors can pass between three zones to learn more about underwater life, with follow up science, art and literacy activities on offer which all evaluate the learning which has taken place.
The tours will be given by marine biologists and scientists, working with teachers and youth workers who also have marine science qualifications.
Nicola Bridge, head of conservation education and communications for the charity, said: "Despite the ocean representing the largest living space on the planet and being essential for the survival of all of us, it has traditionally been overlooked in the National Curriculum, which is something we, as an ocean conservation charity, feel strongly needs to change and we want to encourage active learning.
"Despite some of the continued Covid-related restrictions we are all under, our virtual tours and downloadable lessons will help teachers and pupils get access to valuable resources and interactive activities, and won't have to put ocean learning on hold."
Bringing children closer to the ocean
The Ocean Conservation Trust has said that it is offering these virtual tours so that pupils all over the UK have the chance to learn about the ocean.
Next year sees the start of the UN Decade of the Ocean and the virtual tours and lesson plans are aimed to get the UK off to flying start. Alongside the tour, activities and lesson plans are offered as a package bundle giving users up to two or three days' worth of activities and homework.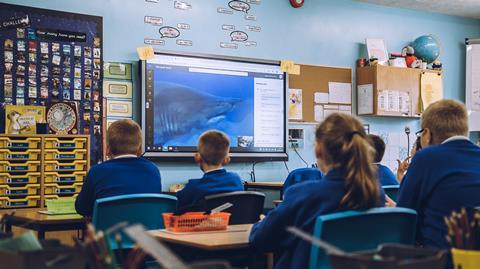 The virtual tours will be bespoke where one class or potentially two will be taken on an hour and a half virtual tour, which is the same length as an in-person tour.
The class will be taken around the aquarium, work interactively and the children will have the opportunity to ask questions as if they were really in the aquarium.
The resources will also be updated every term, so what is in place for the autumn term will be updated for the spring term, with the charity reinvesting the money into the project.
Ahead of the launch, a teacher survey was conducted to see what was wanted from the learning packages and the tours and plans will be continually updated with any feedback.
The only equipment needed at the schools' end is a projector - and speakers ideally – basically what teachers would usually use to show a film to the class.