Lotherton Hall in Leeds will play host to a new exhibition, Our Cousin Florence, following the finding of previously unseen correspondence, which reveals a new side to the heroine's personality.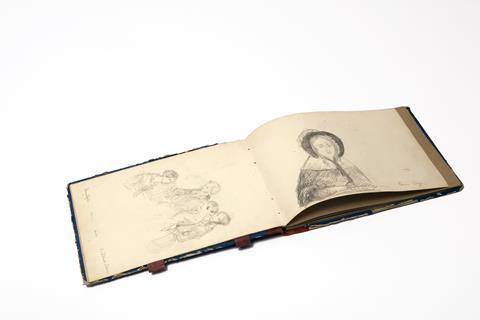 Running from 18th March to 31st December, the exhibition, suitable for late Key Stage 2 and above, will display newly discovered letters and sketches, which illustrate Florence Nightingale's youth and early life in aristocratic society.
The story of Florence Nightingale devoting herself to a career of care and compassion is a well-known one; but Our Cousin Florence delves into the story of her youth which is less well known.
The exhibition is described as 'examining and contrasting the life she chose by exploring the young fashionable Florence little known to the public today'.
An 'inner-battle' against socialite life
Recently found at Trelissick House in Cornwall, papers, sketches and correspondence between Florence and her family will be on display at the Our Cousin Florence exhibition.
Florence enjoyed a very close bond growing up with her cousins. Marianne, a cousin on her mother's side, was a beloved friend and confidante and the exhibition showcases their socialite life.
The letters also tell the story of Florence's inner-battle against the role she was expected to conform to, and her 'visions' that led her to take up the mantle of a career in nursing.
An exhibition suitable for Art and History
Art and History students alike will find the exhibition educational. Another feature of the exhibition is a collection of key fashion pieces of the period including a day dress and evening dress similar to those that Florence and her cousins would have worn.
These items provide a stark contrast with those that would have been worn by female nurses during the Crimean War.
Other items on display throughout Lotherton House also include paintings, childhood sketches, jewellery, toys and the desk that belonged to Florence Nightingale.
School visits to Lotherton Hall
Lotherton Hall offers a selection of workshops for schools lasting between one and four hours; and an exploration of Our Cousin Florence can be included on a tailor-made tour linking to subjects of the teacher's choice.
Students can also enjoy plenty of other features at Lotherton, including formal gardens, the mansion, an award-winning bird garden and historic stables and carriage displays.
For further information call 01133-782959 or visit www.leeds.gov.uk/lothertonhall.
Pictured: Marianne's sketchbook showing a sketch of her cousins. (Photo credit: Leeds Museums & Galleries, courtesy of William & Jennifer Copeland.)