The first of a series of exhibitions detailing the life and times of Anne Boleyn will launch at Hever Castle in the spring, 500 years to the day she made her debut at court in 1522.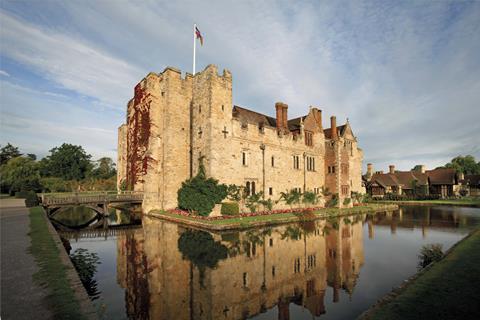 The exhibition, which is due to run from March until November 2022, is said to explore the factors that moulded Anne's character as well as the rise and fall of the Boleyn family.
Anne's early life at Hever Castle in Kent will be charted along with her relationship with her family, her education at Hever, in the Netherlands and France, with schools able to explore this through interactive and informative displays.
More details will be released nearer the time, with scope for more educational sessions centred around the anniversary and new display to be expanded upon soon. The entry price for each pupil includes admission to the exhibition.
Two top workshops for schools at Hever Castle
Time Travellers Tour & Workshop (Key Stage 1 & 2): Pupils can imagine they are a 16th-century noble living at Hever Castle during a visit from King Henry VIII. What is happening? What can they see and smell? This castle tour is said to explain all of this and more as you uncover the tale of living in a castle during the Tudor period. Later, students then head up to a designated classroom to learn all about late medieval life and how different it could be for peasants and royals.
Romans Tour & Workshop (Key Stage 2): Learn about Roman life on this outdoor tour which uses Hever's collection of ancient statues to unravel the oddities and intricacies of Imperial Rome. Set within the Italian style gardens, this tour also includes a hands-on workshop, where paper mosaics and working aqueducts can be constructed to show how skilled and clever the ancient Romans were.
Teachers can choose to book a general free-flow visit with worksheets provided, a private guided tour of the castle or book a hands-on workshop. Discount admission applies for school trips and student groups of 15 or more (paying) persons, with a host of group benefits, extras and packages to enjoy.
Dazzling Daffodils will run from 14th to 20th March where a sea of yellow takes over the grounds of the castle and Tulip Celebrations (19th - 24th April) will showcase special varieties to look out for and new areas planted. Free garden tours are also available and many of the castle rooms will be filled with floral arrangements, too.
Other annual events to look out for include Hever in Bloom (20th - 26th June) and Autumn Colour (from 1st October).