Beamish is an award-winning open air museum which vividly recreates life in North East England in the early 1800s, early 1900s and 1940.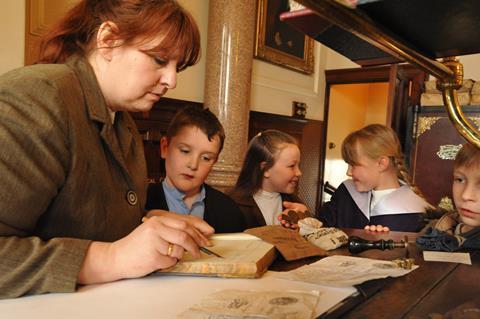 Itinerary: Murder Mystery
Provider: Beamish Museum, County Durham
Subjects: History
KS: 2
A visit to Beamish is the perfect way to engage children in a unique setting. Enquiry-based activities and immersive learning give pupils the opportunity to ask and reflect, enquire and learn, know and understand. Costumed members of staff are at the very heart of Beamish and the opportunity to question and interact with them makes the learning hugely memorable.
Well-known for History, the museum is also an excellent resource for inspiring learning in the broader curriculum in KS1 and KS2 and offers a wide range of engaging activities covering Local History & Chronology, English, STEM and Art and Creativity. All activities last between one hour and one and a half hours, giving children and teachers the opportunity to explore all areas of the museum during their visit. A time slot for the activity is chosen on booking.
10am: Meet and greet.
10:15am: Arriving at the museum's Rowley Station children find there's been a murder! The 'body' is found in the ladies' waiting room. Pupils need to use their thinking skills to solve the crime. As detectives they must find the clues and ask the townsfolk what happened and report back.
11:45am: The mystery is solved and it's time for a break. There are picnic tables and lots of open spaces to eat a packed lunch or free indoor lunch spaces which can be booked in advance.
12:30pm: Discover what else Beamish has to offer. There's the 1900s town with shops and houses and the pit village where pupils find out how miners and their families lived and worked. Children can experience life in Georgian times at Pockerley Old Hall and take a ride on a steam train from the early 1800s. The 1940s Farm is a great place to find out about life on the home front in the Second World War and meet land girls and evacuees. If you have time visit all of them.
5pm: Museum closes (4pm in winter).
Contact information:
01291-3704026
www.beamish.org.uk/learning.