School children from across the north of England 'rescued' their teachers with the help of mountain rescue teams, solved rural crimes with the police and learned about the importance of peatlands at the UK's largest upland outdoor classroom event.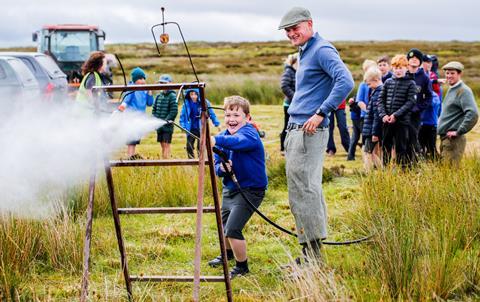 Let's Learn Moor 2022 saw pupils from across the north of England take part in a range of interactive lessons earlier this month at eight English uplands locations, from the Peak District to the North Pennines, taking in National Parks and Areas of Outstanding Natural Beauty along the way.
This year's theme was 'protection' – the protection of people and communities, carbon and wildlife, with children getting to meet the people and organisations that help to protect moorland landscapes and species.
Children not only found out more about the moorlands species from sphagnum mosses to the bent beaked curlew, but also sampled wild food too, such as venison and pigeon.
Other learning objectives included habitat management, wildfire mitigation and prevention and predator control.
Bruce Butler, a year 4 teacher at Killinghall C.E. Primary School in Harrogate, said: "The day fits well with our current geography project and helps the kids learn about the local area and wildlife. Let's Learn Moor allows children to have new positive experiences on their doorstep."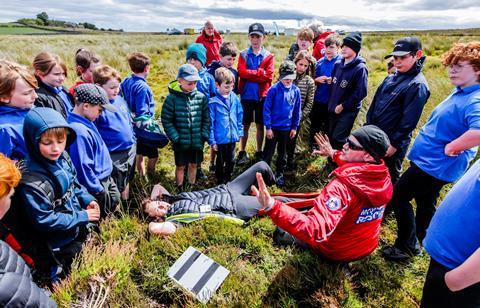 More than 9,000 children have now attended Let's Learn Moor events since the project was launched in 2017, which are co-ordinated by Countryside Learning and the British Association for Shooting and Conservation (BASC) with the support of several other countryside organisations.
Tina Brough, co-ordinator of the North York Moors Moorland Organisation, said: "We are so proud that Let's Learn Moor started in the North York Moors back in 2017 and now takes place across multiple sites across England.
"Our gamekeepers see this as an important chance to meet partner organisations and engage with children from the local schools. We want children to be filled with the same passion that we are for our uplands and the species that live on the moor."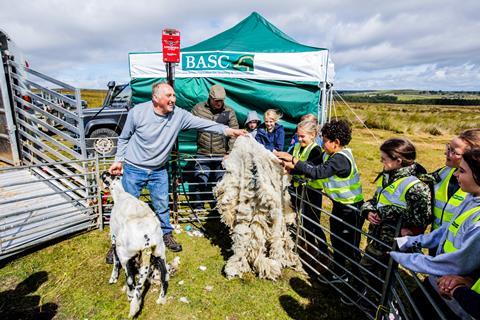 Gareth Dockerty, BASC's head of uplands and Let's Learn Moor co-ordinator, added: "Let's Learn Moor is the UK's largest annual upland education event, providing an opportunity for children across the country to meet the people and organisations that help to protect our stunning moorland landscapes and species.
"The events involve park authorities, local farmers, the emergency services, gamekeepers, water utility companies, conservation groups and many more. After two years of disruptions through the pandemic, events like these are both vital for educational reasons and getting the children engaging with nature."
For more information and how to get your school involved next year, visit basc.org.uk.