The Field Studies Council (FSC) has teamed up with Encounter Edu to deliver #fieldworklive, a new campaign that will offer Geography and Science fieldwork as part of a live workshop on YouTube, led by expert tutors.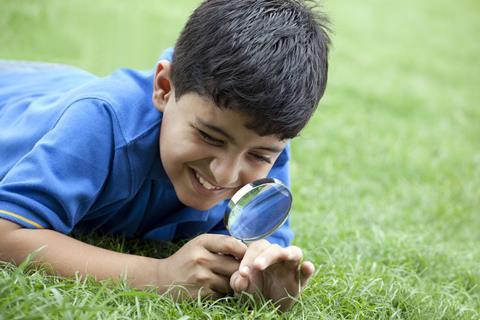 The surge of interest has come from school children across the UK and other parts of the world, with the live lessons scheduled to begin on Monday 20th April.
The online campaign will be a fortnight of free live lessons, running until Friday 1st May 2020 and focussing on a range of Geography and Science content aimed at KS2, KS3, KS4 and progression from GCSE to A-Level.
These live lessons will be delivered using YouTube Live and hosted through Encounter Edu. The sessions will be supported by a resource pack and follow-up webinars (seminars hosted online) for teachers.
According to the council, the high-level of interest in the new virtual sessions not only demonstrates young people's continued commitment to the environment but also indicates a strong willingness to learn at home while schools and colleges remain closed to the majority of pupils.
Mark Castle, FSC's chief executive, said: "It's magnificent to see such a positive response to these new online fieldwork lessons. It demonstrates that many teachers and young people are both committed and curious about the environment which is terrific.
"This is a challenging time for everybody but our staff have been working around the clock to make sure we can continue to support pupils, teachers, schools and parents as much as we can during this unprecedented time.
"Our new #fieldworklive sessions will provide fun, interactive and immersive fieldwork opportunities in Geography and Science. The aim is to bring learning to life and support young people to explore the world around the them."
What's on offer?
For Primary Key Stage 2 children, the fieldwork lessons will focus on soil, habitat and 'creative exploration'.
Key Stage 3 sessions will look at weather, climate and freshwater ecosystems while KS4 GCSE students (aged 14-16) will be abe to look at the quality of life in urban areas and coastal management.
The fieldwork lessons for students progressing between GCSE studies and A-Levels will look at rocky shore ecology, hydrology and flooding, as well as investigating places.
About the Field Studies Council
The Field Studies Council's main aim is to 'create a world where everyone feels connected to the environment so they can enjoy the benefits it gives and make choices that help protect it.'
Operating a network of residential field study centres around the UK, more than 150,000 people make use of its teaching and learning resources every year, although the sites remain closed at this time.