Manchester Museum has reopened its doors following a three-year, £15 million transformation project, with its debut display highlighting Ancient Egypt in all its glory.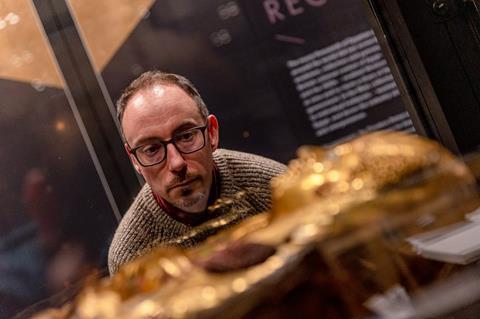 The museum has a new two-storey extension, the South Asia Gallery and the Chinese Culture Gallery, as well as an exhibition hall housing the Golden Mummies of Egypt display, suitable for both primary and secondary pupils.
The new exhibition is a UK first, exploring expectations of a life after death during the relatively little-known 'Graeco-Roman' period of Egyptian history – when Egypt was ruled first by a Greek royal family, ending with Queen Cleopatra VII, then by Roman emperors (between 300 BCE and 300 CE).
Students can learn about the wealthy members of this multicultural society who made elaborate preparations for the afterlife, combining Egyptian, Greek, and Roman ideals of eternal beauty.
It offers unparalleled access to Manchester Museum's Egypt and Sudan collections and features more than 100 objects and eight mummies.
Schools are being asked to register their interest to visit the exhibition by filling out a school enquiry form.
The existing museum has also gained a new entrance, a shop, picnic areas and other inclusive, fully accessible visitor facilities following the refurbishment.
More details on school trips to Manchester Museum
The museum says that joy and learning are at the heart of its exhibitions and the displays aim to bring people together to ask big questions and spark imagination.
Self-led visits can be arranged or groups can book educator-led visits to enhance the experience further to meet learning objectives.
Monday takeover events are also available on selected dates throughout the year which sees the museum dedicated entirely to schools, where classes can spend the day exploring with object handling, trails and the chance to meet a curator also included.
There is a drop-off point for coaches outside the museum on Oxford Road. Mini buses can park at Cecil street car park. The museum is also on a major bus route and a short walk from rail and tram spots.
All of its educational resources are created with SEND in mind too. For example, anything with text is editable so that teachers can edit font, size, colour or content to suit their group.
New learning spaces to teach, study and get closer to the collections are also being introduced from the autumn.