Bletchley Park's largest ever exhibition, The Intelligence Factory, has opened in a newly restored wartime building at the heart of the World War Two codebreaking site in Buckinghamshire, alongside a new gallery for temporary displays.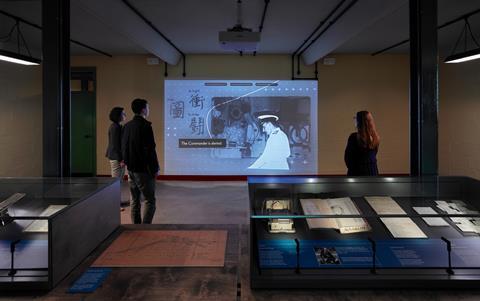 The permanent exhibition will mark the first time in Bletchley Park's history that school visits have been allowed to explore Block A. The Intelligence Factory tells the story of Bletchley Park at its peak, taking visitors through the site's period of expansion to become the world's largest intelligence factory.
School groups of all ages can explore how the potential of the intelligence organisation was unleashed in the second half of World War Two, establishing a legacy that continues to this day.
Through different objects, human stories, portraits and interactive elements, the exhibition brings attention to the personal stories of those who worked to keep the organisation running.
Bletchley Park's education team are currently putting together a more dedicated educational offer to go alongside the new exhibition, but the space can still be explored as part of any school trip booking.
Intelligence Factory highlights
An interactive recreation of the Plotting Room used by naval intelligence officers to track the movements of ships, based on first-hand accounts from veterans who worked in this secretive room.
An examination of wartime machinery, including a Hagelin C-38 cipher machine, and an original Hollerith machine of the sort employed at Bletchley Park to process data using two million punch cards every week.
Interactive displays for children to experience intelligence-management techniques and the challenges faced by managers in keeping the operation afloat under wartime conditions.
Snapshots of life at wartime Bletchley Park, including the personal stories of veterans and senior managers.
Explorations of the parallels between Bletchley Park's information-intensive wartime work and the digitised world of today.
Recently discovered wartime footage captured at Whaddon Hall, the top-secret MI6 base from which intelligence was sent to allied commanders in the field.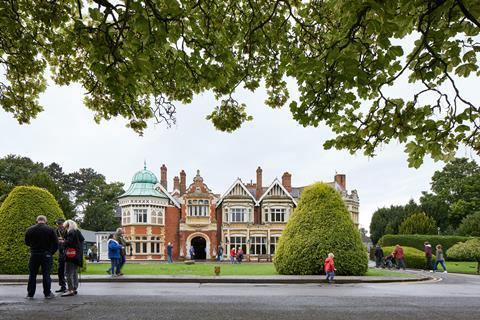 School trips to Bletchley Park
The historic venue offers self-guided school visits, along with facilitated learning experiences which include a workshop and guided tour. Whichever option schools choose, they will have access to the new exhibition.
A variety of workshops can enhance the experience for all ages, including a Careless Talk Costs Lives lesson that has students thinking about the secrecy of Bletchley Park during World War Two, or a Codes and Ciphers session that teaches young people about the important role of codes and ciphers throughout history.
Typical school visits last around four hours, with a 30-minute slot in a dedicated lunch room also included.
New temporary exhibitions
Alongside The Intelligence Factory, which fills two spurs of Block A, a third spur has been adapted into a new gallery that will house a new series of temporary exhibitions.
The first of these will be The Art of Data: Making Sense of the World, running for 18 months. Taking inspiration from the techniques used by the codebreakers to manage information at scale, the exhibition will focus on how data visualisation helps us to make sense of the world today.
Analysis of MK Dons football players, a necklace that measures air pollution and a ground-breaking augmented reality Striker II fighter pilot's helmet are among the data visualisations that will be on display.