The British Association for Shooting and Conservation's (BASC) 'Let's Learn Moor' event, saw seven moorland locations transformed into countryside classrooms for over 1,400 school children.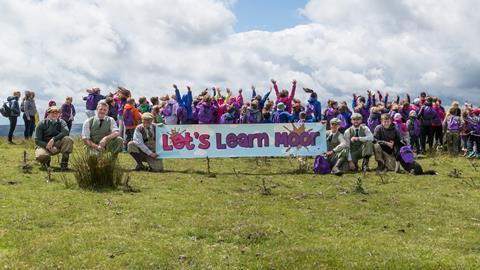 The third annual event took place between 1st and 4th July, simultaneously across seven regional locations in the north of England, including Nidderdale, the Peak District and the North York Moors.
All of England's regional moorland groups took part in the free educational event which saw 50 schools from rural and inner-city locations visit the moors across four days, to learn about wildlife and habitats found on the moorland.
Gareth Dockerty, BASC North regional officer, who led the scheme, said: "Let's Learn Moor has come a long way in three years, and is now a truly engaging project featuring over 30 partner organisations from gamekeepers and farmers, to national park authorities, conservation organisations and emergency services."
What else did pupils learn about?
Gamekeepers from estates across the country were on hand to explain how they play a key role in preserving the countryside. Children also gained a good understanding of how careful land management through the skill and dedication of gamekeepers has seen a rise in some of the UK's most endangered ground-nesting birds.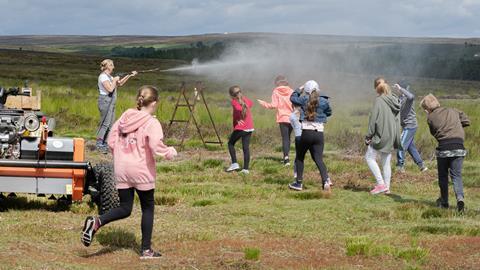 The experience was aimed at four to eleven-year-olds, who all took part in the active and educational experience, including talks from regional fire, police and mountain rescue services, concerning the work they do, the dangers of wildfires and why BBQs and campfires are illegal on the moors.
Tina Brough, co-ordinator of North York Moors Moorland Organisation, one of the regional groups taking part in the event, added: "Let's Learn Moor is a great initiative organised by many of the top countryside organisations who continue to work together to make the countryside what it is and educate as to why it is so precious.
"The event is such a fun and engaging way to get young children out of the classroom and onto the moors to learn more about conservation efforts and the wildlife present in the beautiful countryside that they live in."