Outdoor residential provider Kingswood has launched a bursary to provide funded places on school trips for children from families who would not otherwise be able to cover costs.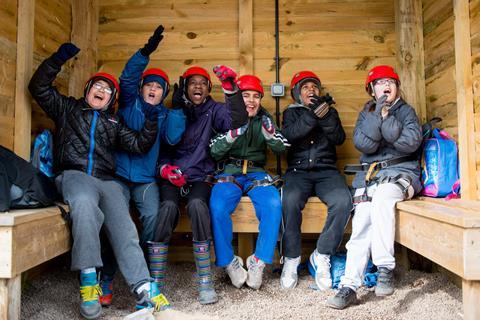 The aim of the new Kingswood Hardship Fund is to make sure young people from all backgrounds won't miss out on the opportunity to go on a school day trip or residential programme, which for many is a way to build confidence and form new friendships.
Each school can apply for up to two fully funded places out of every 10 young people they bring, to help make outdoor experiences accessible to all.
Children aged six to 18 at the time of attending will be eligible for 100% funding to cover the cost of their place.
Guy Chadwell, chief operating officer at Kingswood, said: "Every child deserves an adventure, and we've launched our hardship fund to help support young people.
"Especially in the current macro-economic situation, schools are under more pressure and children are more likely to miss out on valuable life experience which we provide on our day and residential camps."
"The funding will help ensure schools and parents who are facing financial hardship, and thinking about cutting back, to guarantee their children still can enjoy confidence building trips."

Guy Chadwell, chief operating officer, Kingswood
A typical Kingswood day or residential trip is based around character development, to help equip a child with the tools needed to develop adaptability skills for real life scenarios.
Some of the experiences on offer at its 11 activity centres across the UK include zip wires, high ropes, bushcraft and orienteering.
Guy added: "The aftermath of the pandemic has shown that our young people have suffered immensely.
"Day trips and residentials are an important part of helping re-train our young people to adapt to everyday situations and thrive in their environment. We're very proud to launch this initiative and look forward to welcoming more young people to our camps."