Kingswood is welcoming schools back to its residential centres for day trips, meaning pupils can still get all the benefits of an overnighter in one day.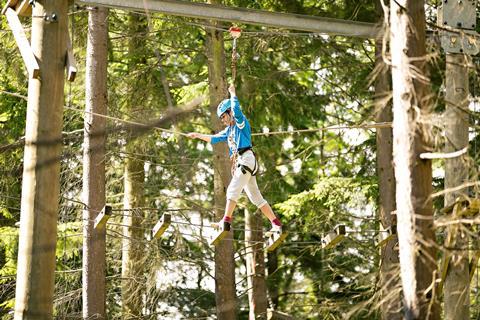 Kingswood has been providing schools in the UK with residential camps for more than 35 years, and has decided to open its doors for day trips to meet current Government guidelines.
The condensed programme is aiming to begin in April and will focus on three key learning outcomes - resilience, confidence and life skills.
Pupils will still be able to take part in the outdoor tasks offered by the provider, including zip wires, climbing and abseiling or learning new skills such as bushcraft.
Visiting schools will get to choose one of three varied programmes based on their needs.
Alex Williamson, CEO of the Inspiring Learning group, which operates Kingswood adventure centres across the UK, said: "We're so excited to help get children back outdoors through our educational one-day adventure programmes.
"We've been delivering learning adventures for more than 35 years and we know how transformational time at our centres can be – we've seen it first-hand.
"Whether that's making new friends, character building, helping children become more confident, working as a team and developing vital leadership skills, all of our activities provide a challenge and importantly distil resilience into these young people, which is more important than ever."
Learning new skills
Kingswood's team building package focuses on communication and problem solving, the rural survival offering is centred around bushcraft, or there is high adrenaline which has been designed to push children out of their comfort zones to build on their self-esteem and empathy towards others.
Each programme aims to get children trying different activities, to learn new things about themselves and develop skills such as leadership, teamwork and communication.
Schools will continue to operate in their own bubbles and will be given a designated room to limit unnecessary contact with others.
They will also be provided with a special toolkit to utilise before and after their visit to measure just how much pupils' confidence and resilience has grown from their experience.