KidZania London will once again host its Careers Festival, described as a week of broadening horizons and showing students how what they learn at school can lead to an exciting future.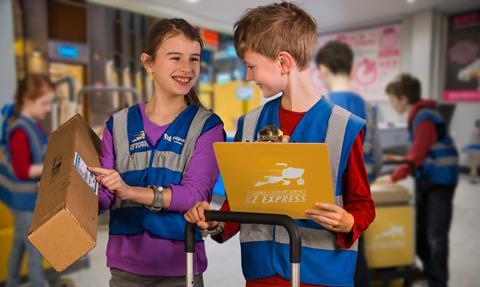 At KidZania, in Westfield London, kids enter an indoor replica 'city' where they can try a range of fun and educational jobs, from being an aeroplane pilot to a journalist, radio DJ, or even an animator in the Pokémon Studio.
Running from 21st to 25th November, the Careers Festival is a special event where kids can not only explore up to four hours of these activities but also meet various inspiring professionals who are around the city, ready to chat to children about their careers. With a large range of industry partners – from the Fire Brigade to Water Aid – kids can get inspired for their futures.
Children who visit five or more professions at the festival will receive an additional five kidZos (the KidZania currency). At the end of the festival, students can decide how to spend the currency or opt to save them for their next visit.
Bethany White, head of sales, said: "We are delighted to welcome back the Careers Festival to inspire the next generation. At KidZania, we believe that kids need to be empowered, and so we are thrilled to be broadening their horizons once again with another Careers Festival where they can meet real life professionals giving them the invaluable opportunity to spark their curiosity by asking questions."
The Careers Festival is an additional free event included in the price of a standard ticket.
About KidZania London
The immersive experience at KidZania aims to give children the freedom to be whoever they want by experiencing different jobs they might not know exist, all while playing and interacting with other children.
Whether a teacher's focus is on development and wellbeing or providing an end-of-term treat, a visit to KidZania shows pupils the value of learning a wide range of curriculum subjects while boosting communication skills, supporting self-esteem, and promoting positive emotional health.
Tickets cost £14 per pupil, with one free teacher ticket per five pupils for primary schools and one free teacher ticket per ten pupils for secondary schools. Teachers can book at: kidzania.co.uk/whats-on/careers-festival