The new annual guide from the team at School Travel Organiser is full of practical advice, inspiring ideas and plenty of help and support.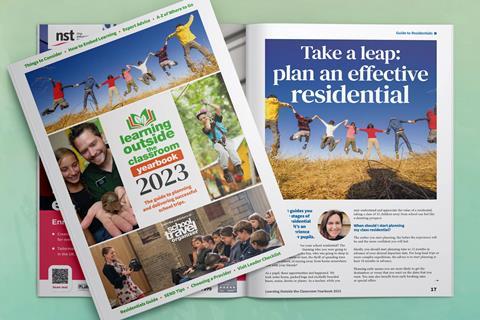 Aimed at teachers and educational visits coordinators (EVCs), the Learning Outside the Classroom Yearbook is an essential reference for organising school trips, whether you're a seasoned pro or a first-timer.
It covers the entire process of school trips, all the way from the initial idea to running the visit and then offers advice about how to embed learning back in the classroom and fully integrate it into the school ethos.
Featuring contributions from experienced teachers as well as experts who work across the learning outside the classroom sector, the Yearbook is now available in print and as a digital edition.
As well as a comprehensive A-Z Guide of Where to Go which covers day visits, residentials in the UK and overseas ideas, the guide is full of practical tips along with a Visit Leader Checklist which takes you through all aspects of taking a group out on a visit.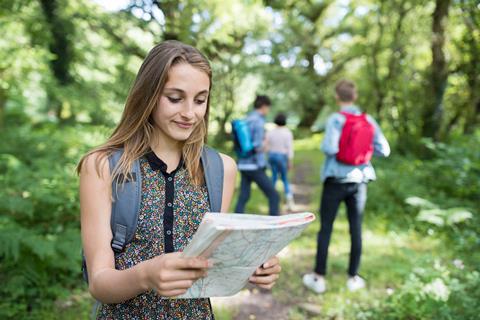 School Travel Organiser editor, Keeley Rodgers, said: "I can't tell you how delighted we are to bring you the first ever Learning Outside the Classroom Yearbook. Our initial idea was simple - to help make your job that little bit easier.
"We wanted to dive a bit deeper and bring you a publication that will be of use all year-round when it comes to organising, running and embedding LOtC experiences for your pupils."

Keeley Rodgers, STO editor
"You all do such a fantastic job to ensure that children have access to incredible opportunities outside of the classroom and we wanted to help ease the load for you. So you'll find all sorts of help and advice within the publication - with plenty of people on hand to give suggestions about things to consider and ways to ensure you're getting the most from your efforts."
Hear from experienced teachers
The Yearbook includes comments from several teachers about their own experiences when it comes to organising visits. Covering everything from risk assessments to deciding where to go and the type of activities to include, they give their take on they key considerations.
Abigail Hooper, teacher at Nightingale Primary School, Hackney, shares her thoughts in the Yearbook. She says: "I think one of the most important things is having a strong partnership with parents so that they feel reassured that their children will be safe and happy whilst they are away.
"Have meetings in advance and tell them all the details, right down to what kind of food the children will be enjoying."
You'll hear from more teachers, as well as experts from across the sector, throughout the 2023 Learning Outside the Classroom Yearbook.
Subscribers to School Travel Organiser magazine automatically qualify for a free print copy of the LOtC Yearbook. Teachers and educational visits coordinators can request a free STO magazine subscription and get full access to our web content via this form.