Progressive and multiple trips have the biggest effect on children's learning and development, charity leader Anita Kerwin-Nye told educational visit coordinators at the event.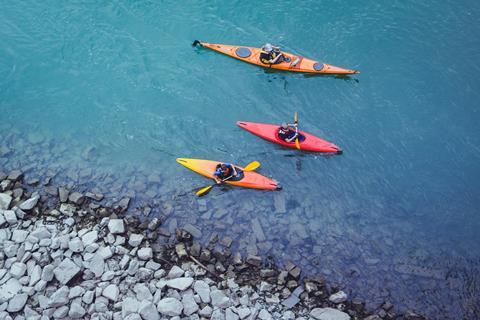 Speaking about the evidence, Anita said: "One-off trips work. One-off trips linked to the curriculum work better. Multiple trips or experiences over a period of time have the most impact."
The founder of Every Child Should, a campaign which promotes making school trips, residentials and travel accessible to all children, referenced findings by the Education Endowment Foundation.
She was speaking at the event held at the Natural History Museum on Tuesday, 18th June, organised by the Forum for EVOLVE Education Visits Associates (FEEVA).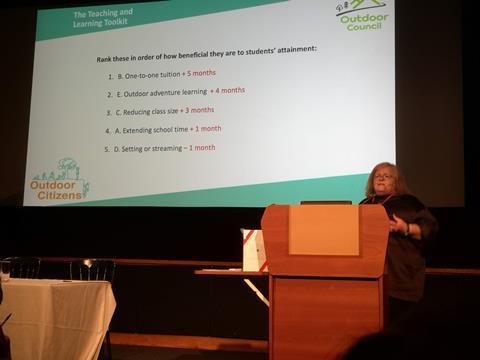 Talking about the Outdoor Citizens campaign and the impact that outdoor and adventure learning has on children's academic success alongside mental health and wellbeing, Anita said: "The more that you link things together and organise repeated trips, the more the impact on the young people grows.
"The impact seems to be better for longer courses, so if you're away for at least one week, it tends to be better than one day. It tends to have the greatest impact on vulnerable students. We think that's because they don't access those experiences in their day but also they're more likely to need some of those skills (resilience, confidence etc).
Teaching and Learning Toolkit from the Education Endowment Foundation
Findings highlighted by Anita revealed the following order for how beneficial they were to students' attainment:
1. One-to-one tuition
2. Outdoor adventure learning
3. Reducing class size
4. Extending school time
5. Setting or streaming
"Older students also seem to benefit the most. So when teenagers hit Key Stage 4 & 5, when they should still be getting those benefits, we're taking them away the least. It's no surprise as well that wilderness-based courses have the biggest impact. That sense of awe, being outside."
She spoke about the "black box" of trips, described as "I suspect, that's something many of you feel about a school visit or residential – something magic happens and something good comes out of the other end – but you're not sure what".
Other speakers at the conference included; Kim Somerville, chief executive of the Council for Learning Outside the Classroom, childhood consultant Tim Gill, Sophie Tanner, director and operations lead at Land & Wave and charity leader Anita Kerwin-Nye.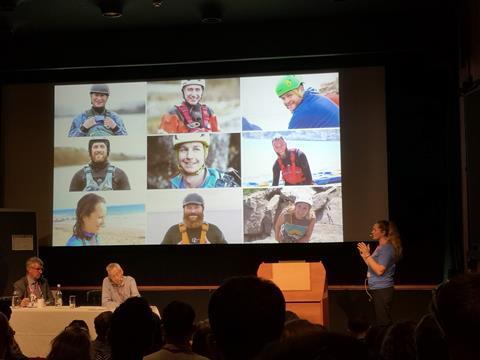 Discussing how the Quality Badge and LOtC Mark reduces bureaucracy at schools, Kim Somerville from CLOtC spoke about learning, safety and trust.
Tim Gill, who focusses on the changing nature of children's play and free time, spoke about the need for teachers and EVCs to have a "balanced and thoughtful approach to safety".