The National Memorial Arboretum in Staffordshire welcomed almost 1,000 young people from across the Midlands for its Remember Together Youth Festival 2019.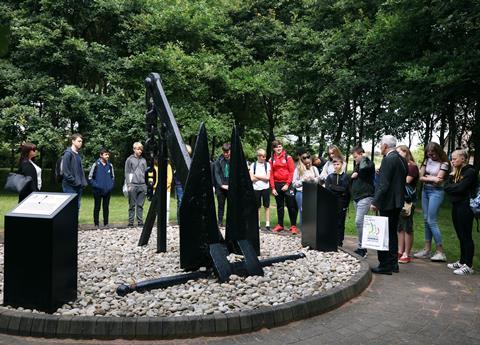 The festival provided schools with a day of guided tours, self-led activities and facilitated workshops, which all built up to a closing Act of Remembrance.
Funding from the Royal British Legion, the Arboretum's parent charity, meant the experience was provided free of charge to schools.
This year's festival focused on the liberation of Europe from Nazi rule by the alliance between Britain, the Commonwealth, the United States and the free armies of Europe in World War Two.
Children from 22 schools learnt all about the Second World War, taking on the roles of the code breakers, special operations executive agents and parachute manufacturers.
Evacuees and veterans also visited the festival to share their personal stories.
Aysha Afridi, head of heritage and learning at the National Memorial Arboretum, said: "It was inspiring to once again see the enthusiasm of the next generation as they sought to get to grips with stories of heroism at our second ever Youth Festival.
"Our stunning location, home to almost 30,000 maturing trees and 380 memorials created the perfect learning environment away from the classroom where students embraced the freedom of nature as they tackled a series of challenging topics."
Vessels of Victory project
Some of the schools also took part in the Vessels of Victory project, which is currently running at the Arboretum until 25th September.
Visitors can decorate one of 6,939 wooden vessels, each representing an allied vessel involved in Operation Neptune, the waterborne component of D-Day.
The decorative vessels will then be planted in the Merchant Navy Wood, acting as a unique tribute.
More about the Arboretum
The National Memorial Arboretum is home to almost 30,000 maturing trees and more than 370 memorials honouring fallen soldiers, service and sacrifice as well as aiming to 'foster pride in England'.
Not only can Primary and Secondary schools visit the Arboretum on a self-led trip but there are also a host of themed weeks, covering significant moments in history.
Holocaust Memorial Day Workshops will run from 27th until 31st January 2020. The free sessions are suitable for KS3 students and use verbal discussion and literacy while encouraging children to debate certain topics.