A coalition of not-for-profit school residential and educational providers has said more needs to be done to ensure that outdoor learning isn't forgotten about.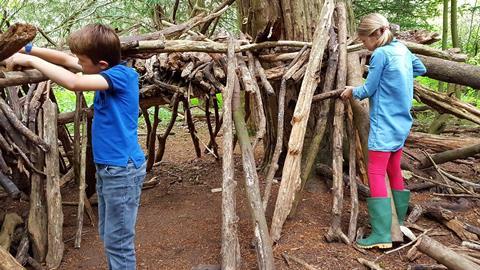 In a statement, the Access Unlimited group which includes the YHA (England & Wales), the Outward Bound Trust, Scouts, Girlguiding, the Field Studies Council and the National Parks, said more than half a million children have missed out on a school residential this year and that many haven't even had access to the outdoors during lockdown.
Recognising the impact that the crisis has had on schools and families, the coalition is asking for the Department for Education to create a hardship fund for schools that have had trips cancelled but not yet had monies refunded by insurers and need to repay parents.
The coalition is also looking at how it can work in partnership with their schools to see how the sector could be part of the solution to getting education restarted; a move that teachers have welcomed.
Andy Leming, deputy head of Coppice Primary School in Sutton Coldfield, said: "Outdoor learning and residentials are very important to us.
"We know many children have missed out this year on something which makes a real difference to them. When the time is right, we want to return in the next (2020/21) academic year."
"While it is not possible to take our planned residential, we are also looking for ways to work in partnership to find other solutions and ensure young people are not missing out on all that outdoor learning has to offer."
The CEOs of the organisations involved have written to the Secretary of State for Education, Gavin Williamson, urging him to not to forget about outdoor learning and bring forward funding that has been earmarked for 'a night under the stars in a national landscape for every child' following the Landscape Review.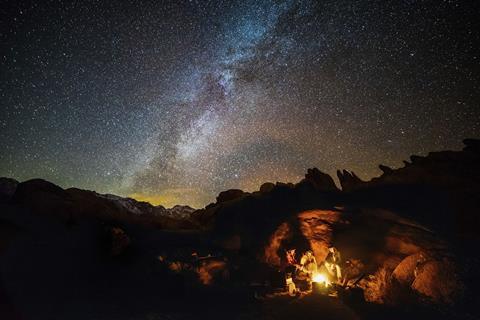 James Blake, chief executive of YHA (England & Wales) said: "There are two million households, many of which have children, living through lockdown without a garden, it is these children that stand to lose the most from missing out on a residential learning experience in the National Parks.
"It is imperative that, collectively, the Access Unlimited coalition secures support from the government so that we can continue to deliver life enhancing residential experiences to every child in the 2020/21 school year and beyond."
In a statement on its website, the YHA has said it plans to start a phased reopening of selected properties from 17th July, subject to meeting the criteria and standards required.
Mark Castle, CEO of the Field Studies Council (FSC), added: "There is no substitute for the real thing. Connecting children to nature through first-hand experiences reignites their passion for learning, feeds their curiosity and often sparks an interest in looking after our world.
"Sadly, those that would benefit the most are the most likely to miss out. This has been further exacerbated with so many children being out of school."
"Urgent intervention is needed to ensure that a generation don't miss out."
Matt Hyde, chief executive of The Scouts said that we "cannot overestimate" the value of outdoor learning and school residentials for young people adding: "Having these experiences is critical to the development of children and young people and we must ensure the current generation, and future generations, do not lose out on the opportunities that have been given to so many others.
Further details of the Access Unlimited coalition and its request to government, can be viewed here.