'Neuron Pod' - a striking 23-metre long and 10-metre high free-standing structure – has opened its doors as an informal science learning centre at Queen Mary University of London's Whitechapel campus.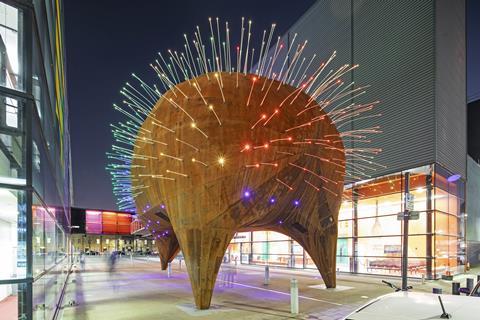 The launch was marked by a visit from children from Christ Church Primary School, Brick Lane, who took part in an interactive science education activity about the biology of 'Snot, Sick and Scabs', run by Centre of the Cell, Queen Mary's informal science learning centre.
Since opening in September 2009, Centre of the Cell has delivered a range of unique educational programmes designed to inspire pupils to pursue a career in the sciences and to engage the public with biomedical research, with more than 180,000 people participating in their activities to date.
Neuron Pod will provide a multi-functional space for live science shows, hands-on workshops, experiments, debates, films and exhibitions.
School visits
There are a number of curriculum-linked workshops and science shows suitable for Key Stage 2-5 students at the Centre of the Cell.
Students will learn about the amazing world of cells, the human body and the latest medical research.
The experience for schools includes KS2-5 curriculum-linked interactive games grounded in cell biology and the research happening in the labs below and around the world.
A school session can accommodate up to 40 visitors (including accompanying adults).
A teacher's perspective
Julian Morant, Headteacher at Christ Church Primary School, which attended the launch, said: "Science plays an incredibly important part of our curriculum, which is very much supported by the opportunities that Centre of the Cell provides. The children enjoy the experience immensely, and get inspired by the activities and interactions with experts in the field.
"Most importantly, these opportunities are about raising expectations and ambitions in these children - so they don't see science and medicine as something that only involves other people elsewhere. We want them to realise that a career in science can be part of their future, which they can aspire to and work hard to achieve."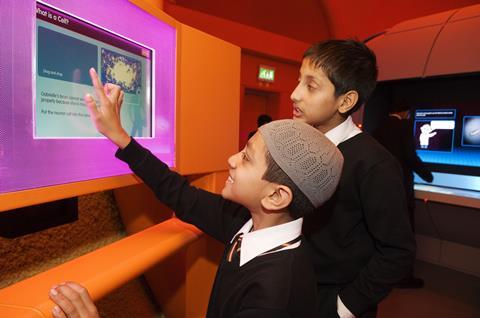 Sally was raised in Tower Hamlets and first visited Centre of the Cell as an 11 year-old shortly after it opened. Eight years later, she has now returned to Queen Mary University of London as a first year medical student, and is a member of the Centre of the Cell student explainer team, closing the circle on an inspiring childhood experience.
She said: "By going to Centre of the Cell, I found out what science was really about. I then knew that medicine was something I wanted to go into as a career. This new space will hopefully allow many more schoolchildren to have the same inspiring experience that I had."
Professor Fran Balkwill, Director of Centre of the Cell, Queen Mary University of London, said he hopes the centre "will become a space where people can let their imaginations run riot".