Up to 100 free CLOtC memberships are up for grabs to schools located near a canal or waterway.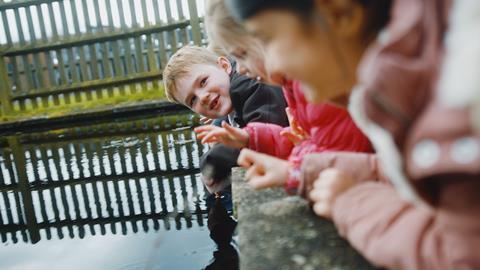 The Council for Learning Outside the Classroom (CLOtC), a national charity that champions learning beyond the classroom, has joined up with the Canal & River Trust to give away 100 free memberships to schools and educational settings that are located within a kilometre of a canal or waterway in England and Wales.
Running until March 2024, the project, supported by players of People's Postcode Lottery, invites schools close to a canal or waterway to register and receive their free one-year membership. You can see the entire canal and river network here to identify if you're close enough to a canal or waterway.
As part of the membership, you'll receive access to:
Downloadable resource packs.
Free access to recorded online CPD training.
Free access to live online 'Sharing Good Practice' sessions.
Discounts on face-to-face training and the CLOtC conference.
Discounts from other organisations.
Access to CLOtC network and advice.
About the Canal & River Trust
The UK's largest waterways charity looks after 2,000 miles of canals and rivers across England and Wales. It runs a STEM (Science, Technology, Engineering and Maths) learning programme aiming to inspire secondary school students using the waterways as an ever developing learning resource.
As part of this programme, there's a wealth of information about STEM-related careers including details on the various apprenticeships offered by the Canal & River Trust as well as videos in which students can hear from apprentices about their real-life experiences.
For primary school children, the Explorers learning programme sets out to stimulate a lifelong positive engagement with canals and rivers among those aged five to 11. There are a number of visit and workshop options for schools across the various locations including waterside destinations as well as museums.
How to register for free membership
Complete the online form here. Once the Council for Learning Outside the Classroom receives your registration, your school will be checked for eligibility i.e. distance located to a canal or waterway.
This offer is not currently open to schools or other educational settings who already have CLOtC membership.
Find out more about the project, along with more information about the CLOtC and the support available at www.lotc.org.uk