A new resource for teachers is being launched by Forestry England to encourage their class to become forest rangers for the day.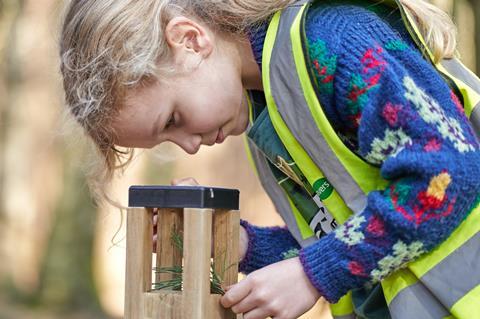 Aimed at teachers of Key Stage 1 and 2 children as well as pre-school, the backpacks, called 'ranger in a bag' provide teachers with all they need to run a successful educational visit in the nation's forests.

Designed to take half a day to complete, each activity bag contains games and activities for a class of up to 35 children and costs from £35. All the activities are said to be easy to follow and have clear learning outcomes with links to the national curriculum.
In addition to the learning topics that are currently available for teachers, including amazing animals, natural art and fantastic forests, Forestry England has developed five different themed bags which are based around a career with Forestry England.
Through experiential learning, children will be able to take on a variety of trainee roles including forester, ecologist, wellbeing champion and woodland artist allowing them to gain career awareness in a fun and engaging way.
Jodie Greene, Forestry England's education and arts marketing officer, said: "The nation's forests are a great place for an educational visit and it's so exciting that we have now developed a resource where children can learn about some of the different careers people do that help care for them.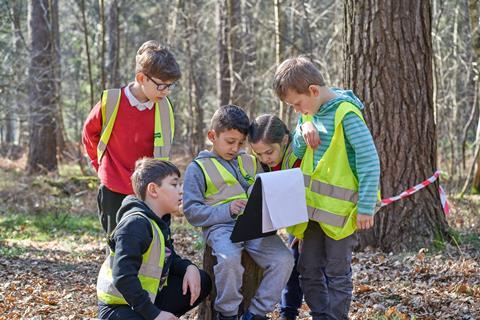 "Based on scenarios and role-play, children will be able to learn about five different roles that take place in the forest, all within a natural environment in a hands-on and thoughtful manner."
Primary teacher Helen Hodge added: "Ranger in a bag is a fantastic set of resources, perfect for engaging children outdoors in new and exciting ways. The curriculum-linked materials inspire young people to connect with nature and help them to learn about forests and how Forestry England looks after them now and for future generations.
"It's great to see such well-thought-out resources available for teachers to hire so they can confidently lead trips into the woods and the trainee theme is such a novel idea.
"I know they will become much loved resources and well used by teachers who, no doubt, will enjoy them as much as the children! It was great to be involved in developing such an inspiring/innovative set of resources for schools."