Saffron Walden Museum in Essex is offering schools exclusive access on Tuesdays when the museum is closed to the public, so pupils can make the most of their learning experience.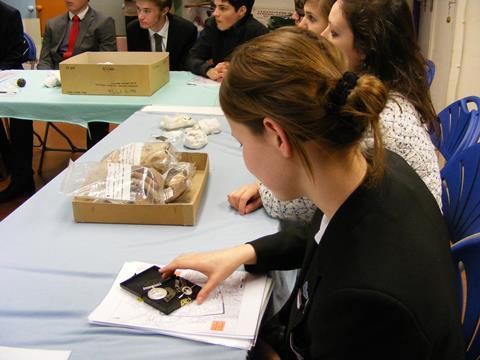 The education team is able to offer both taught and self-guided visits, with artefacts in the museum covering the likes of ancient cultures, ceramics, geology and textiles.
The diverse collections at Saffron Walden Museum means the team can provide a broad range of sessions covering key subjects, in both the national curriculum and the curriculum of academies and independent schools.
The Fantastic Fossils and Brilliant Beasts workshop allows students to learn and use scientific vocabulary, understand the process by which fossils are formed and how to identify different types of specimens.
Students can also get hands on in the Nature Hunters session with the museum's natural history collection to understand more about the historical collecting, preserving and classifying of nature.
In addition, there is an ever-changing roster of exhibitions for schools to enjoy, including the upcoming All Fired Up exhibition from 2nd April, which covers the history of fire fighting in Essex, in partnership with Essex Fire Museum.
Other workshops at the museum cover themes including natural history, archaeology, social history and world cultures. Outreach sessions or loan boxes can also be arranged.
SEND sessions
Sessions for pupils with Special Educational Needs and Disabilities (SEND) can also be arranged as part of the Tuesday offer and aim to encourage communication, cognitive skills and develop auditory and visual memory.
The museum has an extensive handling collection of historic and multi-sensory objects, including sounds which are said to enhance the collection further.
Pupils of all ages and abilities are welcome to visit the museum and participate in an interactive session which can be adapted to suit the specific learning needs of the group, plus there is no minimum fee for SEND groups.