Visitors to the Yorkshire Arboretum near Castle Howard will be able to take part in a specially designed Sensory Trail when the 120-acre site reopens in March.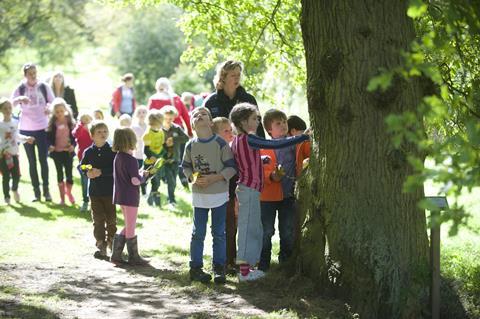 Suitable for ages three to 11, children will get the chance to see the arboretum in a way that engages all of their senses to help them understand how plants and animals live in the environment.
Following a booklet which is provided by the team, pupils will walk along a special pathway around the arboretum, stopping at certain points to test their senses.
The information boards at each stop, along with the booklets provided, will help children determine which sense is to be used.
Activities such as listening to the sound of birds, tasting honey from the arboretum's own hives, feeling rough oak bark, smelling cypress trees and looking at the site's vast amount of plants are included.
The trail has also been specifically developed for use by children with special educational needs.
What else can schools get out of a visit?
The arboretum provides a range of other activities for visiting schools which are led by the outdoor education team and cover Science, PE, Literacy and Geography.
This includes pond dipping, shelter building, 'explorienteering' and being a 'decomposer detective'.
These sessions can be adapted for any age group visiting the arboretum and aim to give children unique experiences away from the classroom.
Booking information
All group visits and activity sessions must be booked in advance, and prices include a staff pre-visit with the outdoor education team to discuss specific requirements, answer any questions and to introduce the teacher to the arboretum environment.
One activity at the site costs £5 per child and two activities costs £7 per child, with teachers and adult supervisors attending for free to the required supervision ratios.