Children will be able to visit a completely transformed Dove Cottage and Museum later this year, offering a broad range of poetry, creative writing and cross-curricular sessions in Cumbria.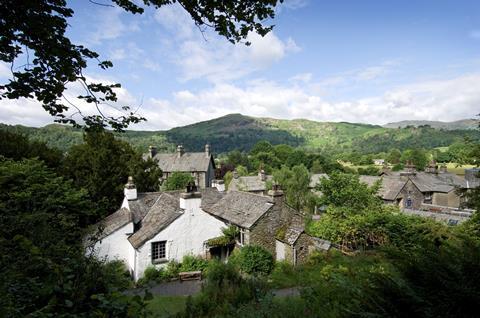 The well-known home of William Wordsworth and his sister Dorothy in Grasmere, will reopen on 7th April on the official anniversary of his birth, followed in the summer by the reopening of the neighbouring museum.
Costing £6.2 million in total, the transformation project which is under way, will help preserve the historic site and present a more authentic experience for pupils, giving them opportunities to learn and connect with the poet's work, life, ideas and philosophies.
Some of the Dove Cottage improvements
The cottage will see its interiors restored to make it as authentic as possible as well as a recreation of Wordsworth's orchard garden, plus there will also be a sensory garden.
There will be a new learning space bringing poetry to people of all ages through a programme of year-round events and workshops and Dorothy's Grasmere Journal will go on display.
A recreation of Wordsworth's moss hut, originally built as a sanctuary for creativity in the Dove Cottage garden, will open as well as a woodland space, new walking trails and visitor route.
Some of the museum's improvements
Pupils will be able to see a significant collection of Wordsworth's manuscripts, books and fine art on a visit when the expansion is complete in the summer.
The museum will also see the addition of galleries exploring Wordsworth's life, writing and ideas, and special exhibition space opening to host a display to be announced.
Students can also stand on a new rooftop viewing station to highlight Grasmere's countryside which inspired the writer's work.
This video gives schools a taster of what to expect at the attraction: