The move by the Department for Transport to allow 12-15 year olds in England to prove their vaccination status via a digital NHS Covid Pass for international outbound travel has been welcomed by the school travel sector.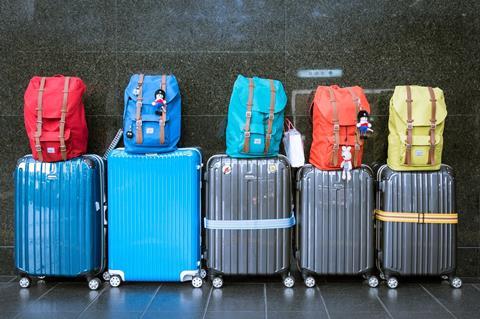 The introduction of the digital pass, which took effect from 3rd February, comes after the announcement in December that children in England who have had a full course of a Covid-19 vaccination would be eligible for an NHS Covid Pass for international travel to countries such as Spain and Germany, which require children aged 12 and over from overseas to be vaccinated.
School Travel Forum (STF) hailed it a "significant step forward in reopening school travel", with CEO Gill Harvey adding that STF members were "incredibly happy" to receive the news, especially as the Government had taken into consideration children travelling as a school or youth group and therefore would not have their parents with them.
She said: "The NHS app allows for vaccine information to be downloaded and printed which will make it so much easier for children to now take their overseas educational visits. The app also includes proof of recovery which some countries will accept in place of vaccines, but this must be checked before travelling.
"This information is not just important to be allowed into countries but it will also allow children to enter restaurants and entertainment sites in some countries which support a COVID pass."
An increase in enquiries and bookings from school groups
The move is believed to open up opportunities and provide greater confidence for schools taking children on overseas residentials to countries which require proof of vaccination or prior infection to gain entry, avoid isolation, as well as to access venues or services.
Robert McIntosh, managing director at Interski, said the introduction of the digital pass was "very welcome and a huge boost to the school travel sector" and that he had seen an increase in enquiries and bookings from school groups.
He told School Travel Organiser: "It is regretful that the Government have taken so long to make this digital pass available with the unfortunate consequence being many school trips which could have proceeded will have been needlessly cancelled. However, we are cautiously optimistic that this is the start of the recovery and the return to normal.
"School children have suffered disproportionately through the pandemic, having missed out on so many opportunities. In light of this, organising school trips now takes on a greater importance in making sure no more extra-curricular experiences are missed."
"Organising school trips now takes on a greater importance in making sure no more extra-curricular experiences are missed."

Robert McIntosh, Managing Director at Interski
Silvia Vintem, head of operations at Halsbury Travel, said the introduction of the digital pass was "fantastic news and another positive step to making trips abroad easier and more accessible to schools".
She added: "We and the School Travel Forum have been campaigning for the digital NHS Covid Pass to be opened up to 12-15s for several months now and it is a welcome change. We have been liaising with schools due to travel with us in the coming months and this has been a key question that has kept coming up. The schools we have spoken to are very encouraged by this change, too."
Steve Craven, commercial director at NST Travel Group, also welcomed the news that overseas educational visits could start up again.
He said: "After nearly two years of disruption and lost social opportunities, school trips have never been more valuable. Since restrictions are lifting, we've seen enquiries increase for travel this year, with European destinations such as Germany and Spain showing their enduring appeal for educational visits."
Meanwhile Jamie Boyden, joint managing director at Rayburn Tours, said the news was a "huge breakthrough" for the industry.
He explained: "While some countries were allowing 12-15 year olds to travel and enter with their parents, school groups rarely fell into this category. For the school travel industry specifically, this was proving to be a huge hurdle which was preventing schools from making travel plans for students that fell into this age group."
In addition, from 11th February all testing measures for eligible fully-vaccinated travellers arriving in the UK will be removed, as the Government continues to reopen the travel sector.