Children and teachers can escape the classroom and bring lessons outside with the launch of Zip World's 'Gravity in Geography'.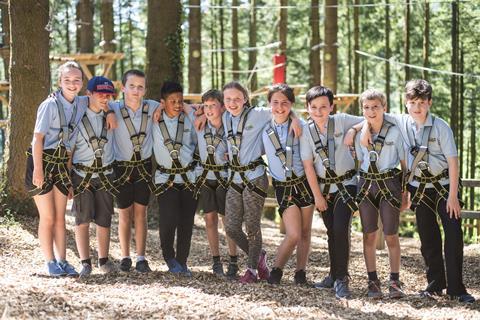 The new programme is suitable for Key Stages 2 & 3 and includes detailed lesson plans, worksheets and a PowerPoint presentation for pre, during and post visits.
Based in north Wales, Zip World has three sites across the Snowdonia National Park with a wide range of activities suitable for all abilities.
During the new programme, pupils study the ecological surroundings of the Welsh landscape and examine gravitational forces in caves, forests and quarries.
Cross-curricular activity booklets are provided as part of the trip and aim to inspire, challenge and educate using real-life examples on the trip.
Sample description of pre, during and post visit for teachers
Pre visit lesson plan:
A detailed lesson plan to help the teacher build excitement in the classroom is provided, including ideas on how to start interesting discussions with your class about the geographical landscape they will see. This will help provide the foundations of what pupils will be learning about on the day.
On the day:
Children can coast, bounce and slide in a safe environment in different activities provided. Each pupil will also be given a booklet full of different puzzles and activities to keep them focussed during the trip.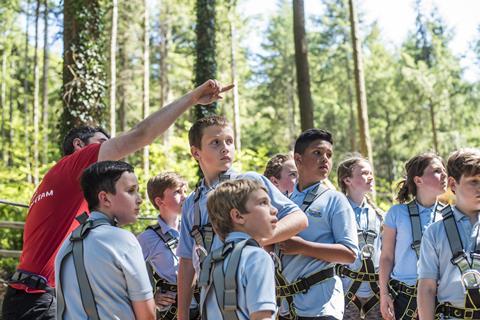 Word searches, secret codes, mazes and scavenger hunts will help the children investigate the geographical environment around them and consider the forces around them that help them zip through the air. Teachers will receive answer booklets so parent helpers and non-specialists can assist the group on the day too.
Post visit lesson plan

Featuring worksheets and a PowerPoint, the lesson plan aims to help the children reflect upon their visit and bring back what they have learned to the classroom. Pupils can also be encouraged to get creative and consider scenarios such as designing their own adventure, taking the environment and sustainability into consideration.
The programme supports character building, team work, one hour outdoor initiative and confidence. For more information visit www.zipworld.co.uk/schools.