Chatsworth House in Derbyshire has announced its new-look outdoor education programme, focussing on the impact of nature and wildlife on pupils.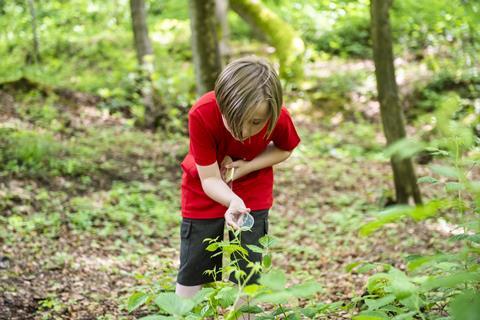 Themes covered in the new sessions include getting to know trees, seasonal habitats and understanding the importance of flowers.
Suitable for EYFS up to Key Stage 3, the new workshops aim to introduce young people to the importance of the natural world around them.
The Perfect Pollinators & Fabulous Flowers (EYFS, KS1, KS2) session will be available from April to September and will get students exploring the Kitchen Garden, orchard and wild flower areas within the Chatsworth grounds.
The venue's education team will then discuss pollination, how this works and why it is important for the world. Plus youngsters will learn about pollinators including bees, butterflies and beetles and will use simple keys to identify different species.
The Kitchen Garden & Farmyard Explorer – Finding out about food (EYFS, KS1, KS2, KS3) workshops will have children spending time in both the Kitchen Garden and Farmyard learning about the lifecycles of plants and animals across 90 minutes.
More highlights
Seasonal Habitat Safari (EYFS, KS1, KS2)

Children can explore different habitats including woodland, water, wildflower areas and gardens in this experience, while learning how the seasons affect plants and animals, and how the day length varies.
Students will identify and describe the functions of different parts of flowering plants as well as explore the lifecycle of flowering plants including pollination, seed formation and seed dispersal.
They will identify and name a variety of living things, describing the differences in the life cycles of plants and animals, and how they are adapted to suit their environment in different ways.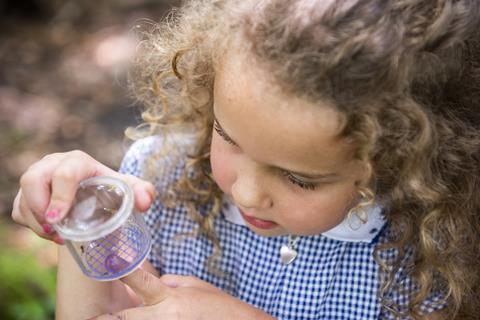 Get to know trees (EYFS, KS1, KS2)
During this session young people will understand the world of trees in the garden and Stand Wood, why trees are important to us and get to know some native and non-native species.
Pupils will work out how old a tree is, how tall it is and identify different species using leaf shape and bark with the help of a simple key. School groups will also listen to trees and be able to name all their parts including roots, trunk, bark, branches, leaves, buds, seeds and fruit.
Sensory Nature Trail (EYFS, KS2, KS2)
Teachers opting for this session will see the class use their sight, hearing, smell, touch and taste as appropriate, and make and record observations.
They will compare the differences between things that are living, dead, and things that have never been alive, plus they will describe how animals obtain their food from plants and other animals, using the idea of a simple food chain, and identify and name different sources of food.
Chatsworth is home to the Duke and Duchess of Devonshire, and has been passed down through 16 generations of the Cavendish family.
For more information about school trips, visit www.chatsworth.org