The educational charity has united with three politicians to make residential outdoor learning part of the curriculum across the UK.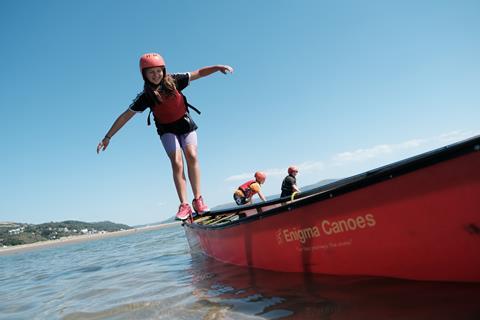 Each Bill, going through the respective parliaments, champions the positive impact that a connection with nature and experiential learning can have on young people.
The launch of the campaign comes as a recent report by the Prince's Trust found that more than half of Britain's young people feel less confident in their future now than before the pandemic began. This is compounded by more time spent on screens and less time in nature and enjoying outdoor recreation.
The politicans, Tim Farron, Liz Smith and Sam Rowlands visited The Outward Bound Trust's Ullswater centre in the Lake District.
What the politicians said at The Outward Bound Trust launch
Tim Farron, Liberal Democrat Member of Parliament for Westmorland and Lonsdale, emphasised the inclusive aspect, stating: "Outdoor education should not just be for the privileged. It should be an experience that is available to every young person from every school in our country."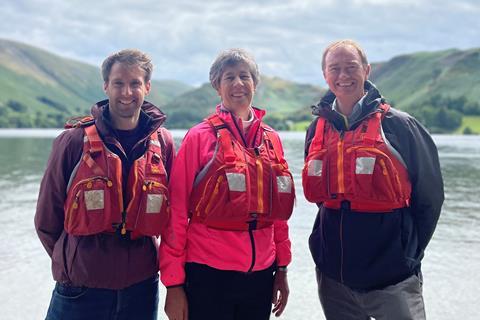 Sam Rowlands, Conservative Member of the Senedd for the North Wales region added: "There's lots of evidence that shows when children engage with the outdoors, there's a big reduction in physical health issues and in mental health issues. Learning to enjoy and play outside and have adventurous experiences makes such a difference for our children in the long run."
Echoing Sam's sentiment, Liz Smith Conservative Member of the Scottish Parliament for Mid Scotland and Fife said: "Outdoor education is hugely beneficial for both the mental and physical wellbeing of young people, which is so important, especially after the impact the pandemic has had on their education."
What do the Bills mean for outdoor residentials?
The Outdoor Education Bill, which is currently going through the House of Commons, would require every child to be offered at least one outdoor education experience during primary and secondary school.
The Residential Outdoor Education Bill for Scotland proposes that young people, in particular those in their first four years of secondary school, have the opportunity to experience residential outdoor education to an 'approved educational standard'.
The Development of the Outdoor Education (Wales) Bill has a number of asks including that Welsh Ministers 'must take all reasonable steps to ensure that residential outdoor education is provided to registered pupils at maintained schools at least once'.
"It's a crucial step forward" - The Outward Bound Trust's commitment
The Outward Bound Trust's CEO Martin Davidson underlined its commitment to outdoor education announcing that the UK-based charity, with centres across England, Scotland and Wales, will be throwing its weight behind each Bill.
He added "As educators and advocates for our young people, we not only support these Bills but will actively campaign in favour of them. We believe it's a crucial step forward for our sector, and more importantly, for our young people."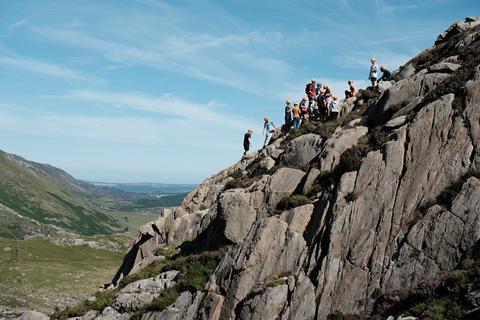 Martin also stressed: "These Bills address the fundamental need for equity in outdoor learning, a value that we firmly believe in at Outward Bound. That no matter who you are or where you are from, outdoor education should be available to everyone, not just those who can afford it."
Jana, a former Outward Bound participant aged 15 spoke of his experience of an outdoor residential. He said: "I overcame my fear of not being good enough and failing. The people I was in a group with helped me believe in myself and reassured me. (Afterwards) I felt happy and proud of myself because some of the things I've done, I thought I would never do."
About The Outward Bound Trust
Its mission is to inspire young people so they can achieve more than they ever thought possible. As a charity, The Outward Bound Trust funds disadvantaged and underrepresented communities from across the UK to carefully balance risk and reward, whilst experiencing Britain's wildest places.