The Council for Learning Outside the Classroom (CLOtC) and the Outdoor Education Advisors Panel (OEAP) have joined together to host the national conference dedicated to learning outside the classroom.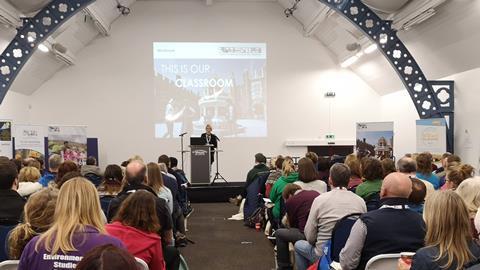 The conference will take place at The Blackpool Tower, Blackpool, on Thursday 7th November from 9.30am - 4pm, followed by a networking reception.
Its theme for this year is; 'bringing an ambitious, broad and balanced curriculum to life'.
The event will help teachers and providers understand, discuss and debate how learning beyond the classroom walls can help schools deliver a broad and balanced curriculum. The day will involve presentations from keynote speakers, case studies and hands-on practical workshops.
More details of the event including workshops and exhibition and sponsorship opportunities will soon be released on CLOtC's website.
Confirmed speakers
Paul Rose: Adventurer, TV presenter and learning outside the classroom ambassador, Paul is former Vice President of the Royal Geographical Society and is currently Expedition Leader for the National Geographic Pristine Seas Expedition. He has recently finished filming his next series The Dales, which airs on BBC1 on 1st April.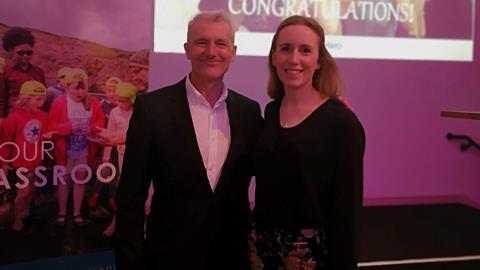 Mike Hamilton, OBE: Founder of Commando Joe's, Mike was awarded an OBE for his services to young people in the 2019 Honours List. Commando Joe's provides bespoke programmes delivered in schools across the UK to develop essential life and character skills to young people.
Ticket information
Early bird tickets for the event are available until 31st March, then you can buy Advance tickets (from 1st April until 31st July) before Regular tickets go on sale from 1st August.
Tickets for members of OEAP will soon be available on the OEAP website which will include the option to buy a combined ticket for the OEAP conference (Wednesday 6th November at the Imperial Hotel, Blackpool) and the National Conference: Beyond the Classroom.
The tickets include lunch and refreshments throughout the day.
About CLOtC
The Council for Learning Outside the Classroom is a registered charity which champions learning outside the classroom. It believes that all children should be given the opportunity to experience life and lessons beyond the classroom walls as a regular part of growing up.
Last year's conference took place in November at the Black Country Living Museum in Dudley. The guest speakers included; Paul Whiteman, general secretary of National Association of Head Teachers (NAHT), Matt Hyde, chief executive of the Scout Association, and Mei Lim, headteacher at Weyfield Primary Academy.
For more information regarding the conference and what else CLOtC has to offer, visit www.lotc.org.uk.