Blenheim Palace's latest school programme offers pupils from Key Stage 1 to 3 the chance to learn about English, history, maths, art and geography in the beautiful setting of Oxfordshire's UNESCO World Heritage Site.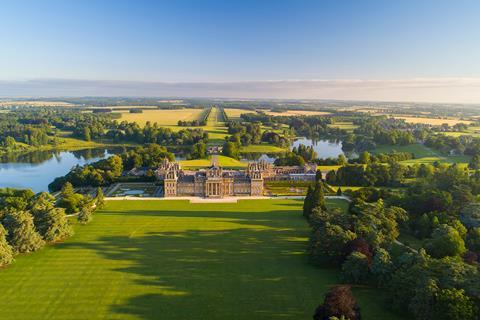 With five sessions to choose from, pupils will work together using a range of materials and methods to find information that will help them solve challenges.
They'll learn from Sir Winston Churchill's speeches (who was born at the palace), handle historical objects and take in the buildings and environment of the site. Each session is also designed to be interactive and encourage teamwork.
What can visiting schools expect?
In the history, maths and English workshops, pupils will search for a clue at each desk, and work together to come up with a single digit answer. Once the digits are found, they will be combined to open a chest filled with rewards.
In the art workshop, pupils will build a CAM toy and also visit the Stables Exhibition as part of the day.
The geography workshop is a trail where pupils will visit seven different destinations around the Walled Garden. At each destination, they will find information along with a piece of a jigsaw. Once all seven pieces have been collected, the clue on the jigsaw will lead them to their final destination.
Blenheim's education team are able to assist teachers in planning a safe and enjoyable day out for pupils, with an itinerary also discussed and agreed when confirming a booking.
All workshops are staff-led with interactive handsets available to complement the visit, plus self-led options are also available.
The palace offers one free adult place for every five pupils ages five-16 years old, with special rates on offer for educational visits and coach parking available.