Schools in deprived areas or with high numbers of disadvantaged students are being given the chance to apply for a £500 grant to help get pupils learning outdoors.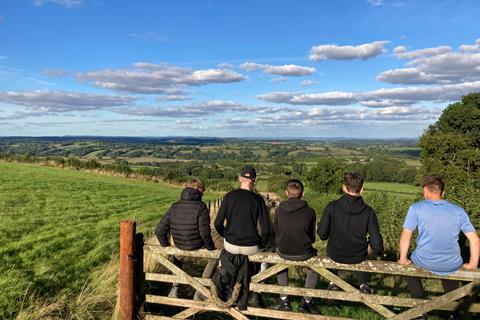 The Outdoor Essentials Grant was first launched in 2019 by The Ernest Cook Trust, a UK-wide educational charity committed to helping increase access to outdoor learning. It's part of the charity's wider programme of supporting schools to give more children the chance to get outside and connect with nature.
There are three rounds of grants each year; last year nearly 200 schools benefited from a total of £96,000 between them for visits. That round also encouraged all school grantees to take part in the Queen's Green Canopy initiative, which led to almost 200 trees being planted too.
In 2023, the grants are being awarded for transport and travel, with Suzie Paton, head of grants at The Ernest Cook Trust confirming that schools are being affected by the current cost of living crisis, particularly increased fuel prices.
She said: "This is having an impact on schools' ability to get children outdoors and into the countryside. So, this is why this round of funding is to help cover transport costs."
In the most recent round of Outdoor Essentials grants, more than 100 schools used their £500 to help develop their school grounds or grounds in the community.
The rest opted to use the funds to pay for outdoor clothing, including wellies and waterproofs. Since the grant was originally launched, thousands of schools have received funding.
What some schools have said about receiving funding help:
St Augustine's Primary School, Runcorn: "We are so grateful and can't thank you enough. We bought wet weather clothing and wellington boots."
Brookfields Specialist SEND School, Reading: "This grant will make a terrific difference to the pupils in our early years classes as it will allow them to access our outside areas in all weathers."
Acton Primary School, Wrexham: "We look forward to ordering our waterproofs and wellies for the children and are keen to see them outside in all weather."
The Outdoor Essentials Grant is open to applications from state primary, secondary or special schools. Priority is given to schools with a genuine interest in learning outdoors, especially if they are in deprived areas, and/or with high numbers of disadvantaged students. Schools are being encouraged to apply as soon as possible.
For more information and to apply, click here.