Leading activity provider Kingswood is inviting schools to make an enquiry and be entered into a draw which will see one in 25 schools enjoying a residential for free, as a way of saying "welcome back".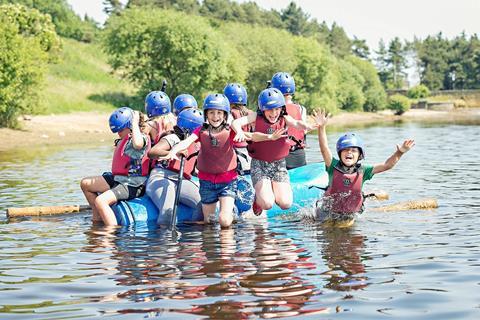 Speaking to School Travel Organiser, Kingswood CEO Alex Williamson said that residentials have never been more important. He told us: "An All Party Parliamentary Group (APPG) report on the impact of the pandemic on the mental health of young people demonstrated clearly the genuine and immediate need to bring children together, in the outdoors, to put down their devices and re-engage with both themselves and those around them.
"A Kingswood trip offers a sense of adventure and a taste of independence, benefits which last way beyond a child's return to the classroom."
The details
Schools making an enquiry with Kingswood by the 31st October and quoting 'FREEADVENTURE' will be entered into a draw to enjoy their residential adventure for free. One in every 25 schools will win (T&Cs apply).
Kingswood's award-winning programmes focus on helping pupils achieve desired learning outcomes while offering children an opportunity to increase their resilience, grow their confidence and develop their character.
As well as encouraging and supporting children to explore, challenge, play, discover and reflect on what they have learned, Kingswood believes that the social element of a residential trip is also crucial in a child's development, such as sharing a room with fellow classmates and independently choosing what to eat at mealtimes.
Alex added: "We bring learning to life and find fun and interesting curriculum links, so children don't even realise how much they are absorbing."
The company, which is part of Inspiring Learning and includes Camp Beaumont and In2Action, has been offering "life-changing adventures" to young people for more than 35 years. Its confidence-boosting programmes take place across ten Inspiring Learning adventure centres across the UK and at a Château in France.
Whether it's a day visit or an overnight residential, the Kingswood team supports every child to reach their full potential in a "safe and fun environment".
You can read the the full article in the September edition of School Travel Organiser by clicking here.