STO's Harry Rogers speaks to mountaineer Alan Hinkes OBE about his work with the YHA and how taking children away from the classroom can have such a positive impact on their wellbeing.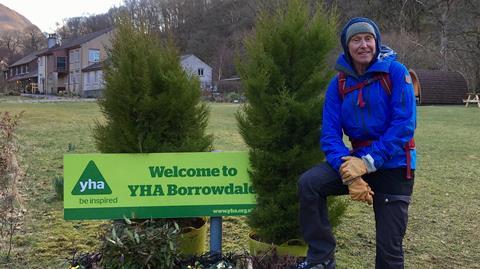 It comes as no surprise that when I get hold of Alan on the phone, he tells me he's spent the weekend climbing in the Lake District. Having dedicated most of his life to rock climbing and teaching outdoors, the Yorkshireman remains the only Briton to climb all 14 of the world's highest mountains. And at the age of 65, he has no plans of slowing down anytime soon.
His first teaching job was at an outdoor centre in field education before going on to teach Geography. He still works regularly with universities and occasionally schools, but it was in his first role that he realised the importance of learning outside the classroom. Alan explains: "Taking children away from the classroom gives them determination, it gives them fitness and mental wellbeing and just a general sense of happiness.
"I could see the difference in children's attitude and happiness in a week on my first job. In many ways you can never have too much time away from the desk."
His role as a teacher helped him understand how to get the best out of pupils and that each child has individual needs. Over time he's found ways to interact with students in different ways to keep them fully engaged in the session.
Alan continues:
"You have to coax pupils into different experiences to show them it can be fun. Sometimes I'd pick up some mud and mess around with it and that always got some good reactions too. Motivation and encouragement are also important in any task."
School was the thing that helped Alan progress further with his love of mountain climbing. He attended Northallerton Grammar School in north Yorkshire as a boy, taking part in his first experience on the rocks when a new teacher took a small group out for the day – showing that teachers can make a huge impact on pupils' lives. Alan says: "I just knew climbing was for me, it's just what I wanted to do. It was always in me."
"When I was in sixth form I managed to persuade my headmaster to allow me to start a climbing club and in the double games period in the summer, a group of us would go off rock climbing with one of the teachers, they were happy times."
When Alan first started rock climbing and caving, he discovered the YHA (Youth Hostels Association) which meant he was able to travel across the country and find a room for the night at an affordable price. The YHA offers a range of benefits for schools and has always been used by Alan on his journeys in the UK, so much so that he is now an ambassador for the charity.
According to Alan, children spending time outdoors can improve:
Health & wellbeing
Resilience
Self-awareness
Determination
Unique skills, such as map reading
He tells me: "I realised there were youth hostels you could stay in which were pretty cheap and in brilliant locations, so I started using them more and more. They've gone from strength to strength and many of the ones I used as a teenager are still going.
"The YHA is unique for schools because certain hostels can be booked for exclusive hire so the whole class can stay in one place. A lot of them have self-catering facilities too so you can do a bit of cooking and they're based in some fantastic settings. You're in a prime location with adventures on your doorstep."
The YHA offers a lot more than just a bed for the night, its school trips brochure has been put together with the help of teachers and experts in certain fields to offer self-led adventures or a National Curriculum-linked package with activities delivered for a class.
The mountaineer says a good teacher has to have:
Patience
Empathy
Understanding
He says: "Teachers looking to take their class on a rock climbing trip can go through the YHA. The best thing to do is to hire a professional, either an instructor or a mountain guide and if you book through the YHA, it can sort out everything like that. Particularly if you go to Edale in Derbyshire, all the instructors are there already."
His remarkable career has also led to writing a book which is also studied in some schools. His journey can almost be compared to the life of a pupil – proof that if children push themselves towards a summit, success is waiting at the top. He sums it all up quite nicely: "I felt Everest was well within my capabilities because I had already climbed K2 in Asia which is much more difficult. But if you want to stand on the highest point on the planet above sea level, you have to do Everest. It's tough but it's certainly one of my greatest achievements."