With the future looking more promising for school trips to resume, teachers have spoken about how school visits and learning outside the classroom can help children after a disjointed time away.
Following a year of little structure and limited time in school due to the pandemic, some teachers are welcoming the idea of getting young people back out on school trips when the time is right.
Charlotte Mackle, educational visits coordinator (EVC) at St Margaret's School in Halstead, Essex, said: "We think trips, particularly residentials, are going to play a key role in post Covid-19 recovery. Reconnecting with friends away from the home environment is going to help everyone who has been missing key social connections with peers.
"The benefits of visiting outdoor spaces is well documented to boost mental health. For children who have been at home for many months, visiting new places is going to be hugely exciting and beneficial."
"There has never been a better time – or a more crucial time – to get children out in the world and looking at new things!"
"At St Margaret's we are planning to do all we can to help our children to reconnect with the world and their friends when we come through this. There is certainly a huge opportunity here for outdoor learning to prove its value once and for all."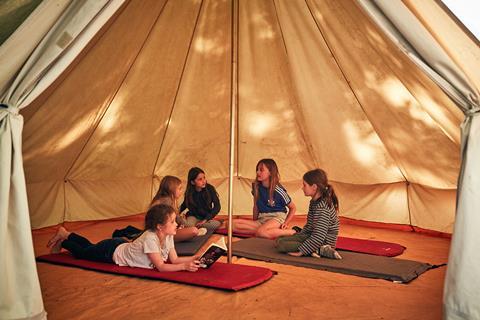 Matt Rosenthal, teacher at Southbank International School in Westminster, echoed comments around the importance of learning outside. He said: "I think learning and development takes place most when you are challenged, and at the margins of your comfort zone. School trips allow young people to safely work at those thresholds of comfort and give a point of reflection for learning for a long time after the trip has ended."
An active approach
Nigel Miller, group managing director of Active Learning Group & chairman of Outlook Expeditions, which provide residential opportunities for young people, feels the school travel sector has been left in the dark.
"Prior to Covid-19, schools were encouraged to not only introduce, but rather showcase, all of the extracurricular and outdoor learning opportunities delivered by their school, with an added incentive for those doing it well.
"Unfortunately, outdoor learning is one of the sectors that has been largely forgotten during this pandemic, but we know how important school trips are to our young people's social and emotional development as well as their education, so it's vital they are put back on the academic calendar this year.
"The common driving force in all my education sector experience is the desire to inspire and support children to try something new, experience the joys of team building activities and to feel safe and empowered whilst working outside of their typical comfort zones."
Staff at King's School in Plymouth have also had their say, with a year 3 teacher commenting: "Post Covid-19, the opportunity to participate in school trips will offer children and young people the chance to return to normal activities outside of the constraints of lockdown.
"School trips, will facilitate a reintroduction to societal norms, values and expectations of social behaviours which has been lost due to the lack of social interaction."
Another year 5 teacher at the school added: "Ask any child what they remember about school – it is very likely to be school trips. Not only do they facilitate learning but they provide lifelong memories for children to share and reflect upon.
"Day trips bring learning to life, dressing up and experiences which hook the children in. Seeing something with your own eyes makes it more memorable and exciting to build upon.
"Residentials offer a whole host of benefits where children have the chance to shine in a different way. Who knew they could climb that high? Abseil so far? Help others make their beds so well? Social skills developed over a few days away, in a different environment, cannot be replicated in the classroom.
"Post Covid, residentials will be invaluable to rebuilding children's confidence in the world outside of the school classroom. Safe, controlled and with familiar faces."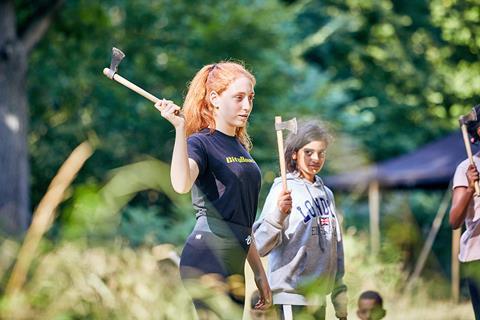 Dan Wood, teacher at Prince's Garden Prep School, London, agrees that educational visits are valuable, but also feels that having children back in a school environment is key.
He said: "Just having pupils back in school to start off with is important for their wellbeing, and then being able to do the additional trips and fixtures will be huge in supporting pupils to return to a greater normal, and to develop more confidence with society having been through a tricky time.
"I also feel that in time being able to do school trips will allow our parents to have more confidence as well to visit public places. Children previously had so many opportunities to develop a global perspective which came to a halt with Covid-19 so it is important to pick back up these experiences to support their developments, and to ensure that they have positive memories of their time at school, not just online learning."