Jon led the first State School pupils to Everest and has taken thousands of students from a variety of backgrounds on visits in the UK and beyond. He talks to STO about his achievements, passion and why it's more important than ever to get children out of the classroom.
Firstly, for those unfamiliar with your trip to Everest Base Camp, could you recap on that incredible experience?
It's been a dream of mine to go to Nepal but I gained the most by seeing the young people actually get there. People told me "you can't do that with inner city children from a school in Walsall" but I thought, yes I will and we did. It has snowballed since and now schools from around the country call me about it.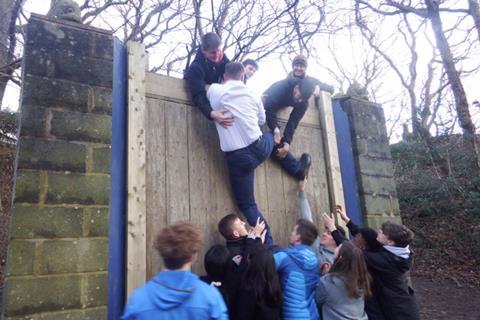 Tell us about the ethos of Learning Outside the Classroom (LOtC) at the school.
Last year, for example, began with all of Year 7 going off to the Outward Bound Centre in Aberdovey, Wales and ended with Everest. We get the students learning out of the classroom as much as we can; whether it's in an industrial setting, theatre production or the Cold War Museum. It's a complete range across all ages, subjects and abilities.
And how are the staff involved in the planning?
Everybody's involved. I'm lead for the school but it goes across all curriculum areas, even Maths – they're taking a trip to Bletchley Park for coding. Our English staff are taking the whole year group to see Woman in Black and we have the physicists off to CERN in Switzerland.
Everybody gets on board; that's when you get a whole school ethos. It's obviously a logistical challenge so you have to plan it all very carefully.
What does LOtC mean to you and the school?
Not every child in our area has the ability or opportunity to experience the things we take for granted. We're making sure that we support everybody to have those experiences and funding shouldn't be a barrier.
You support students with fundraising for trips, what's your view on funding for LOtC?
I would love to see every student given an allocation of money to help them learn outside the classroom. The whole world is a classroom. We have to enable young people to experience it, at which point we'll break down a lot of barriers and we'll start to see more learning taking place.
Tell us about your own experience with LOtC and career to date.
I've been at Walsall Academy for 14 years and joined after it was named one of the worst schools in the country. I came in with the remit of taking children outside the classroom and we had 96 kids on the first trip. I was previously at Cannock Chase High School as Head of Geography and EVC (Educational Visit Coordinator). We also started to use the Outward Bound Trust and have since developed a big programme. I did courses with the OBT when I was just 11 and I'll be doing my 76th later this year.
Wow, you're so busy. It must be hard to remain as hands-on as you'd like to, in your role?
I've been very hands-on, I'm trying not to be at the moment but it's difficult. I'm there to help encourage, support and enable staff to lead their own visits. Last year I spent three months away in total but I've calmed down since; I've done six or seven so far this year.
What would you say to other teachers looking to improve their LOtC offering?
Search around for the best deals. Think clearly about what you want to do and what you want to achieve and go for it. It's hard work but it makes a massive difference. Don't be afraid of taking risks.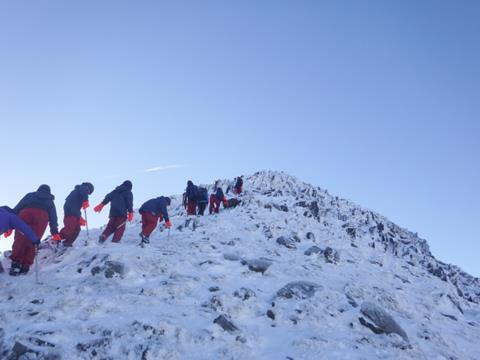 What's your proudest achievement?
Walking into Everest Base Camp with seven kids. To look at these kids from the inner city jumping around and waving a flag with our school logo on it. They're such an inspiration to other children.
And what about your biggest challenge?
When I came back from Ethiopia in 2016 after a 14-hour journey, I'd picked up a nasty stomach bug as had a lot of the kids. I got home and my wife said; we're going camping in 24 hours to Wales. That was a hard point but we did it. I'd also say, being on an Outward Bound trip, freezing in a tent; it's snowing and you've got to motivate and support the kids. Then ten hours later you're stood on top of Helvellyn with clear blue skies and sunshine with kids who are looked after telling you they're king of the world and they've conquered their own Everest. That's when you realise it's all worthwhile.
Tell us about your trips coming up.
Next July we're going to the Himalayas in Northern India to work with a school and then we're hoping to summit Stok Kangri at 6,300 metres. We've also got a Belgium Battlefield tour, Madrid and we're taking the whole of Year 7 to the Black Country Living Museum. We try to cover the whole range because you never know when you'll spark that little bit of interest with the kids. Last year when we stood on the beach at Aberdovey, 16 kids had never been on a beach before. My job is to get a few of those to India, Africa, Belgium or France.
Finally, anything else to add?
I just want to say that at our school, it's a huge team effort; you get what you put in back in spades. It may not be on the trip itself, it may be later down the line, but it's all so worthwhile.