Angela Matthews is head of school at Temple Ewell Church of England Primary School in the village of the same name on the outskirts of the historic port of Dover in Kent.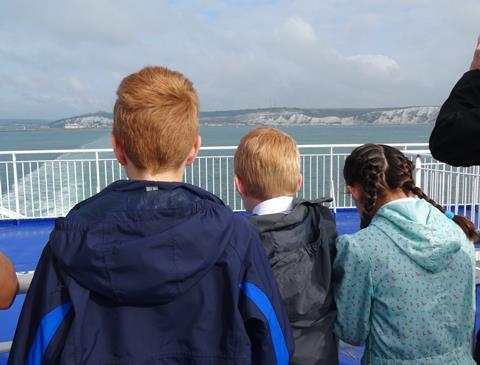 Dating back to 1871, with lessons originally taught in the church, the school has forged strong links with the local community. Moving to the present day, it has 142 pupils and converted to an academy in 2014, joining the Aquila Diocese of Canterbury Multi-Academy Trust in 2016. It was deemed 'outstanding' in its first Ofsted report earlier this year.
What are your main aims when organising trips?
Trips are planned to enrich our curriculum, tie in with a topic and make children excited about learning
We understand that pupils get involved in the preparation?
Yes, we don't just want our trips to be an add-on, so we make them part of a learning experience. Pupils get involved with the planning, which can be looking at costings and finding out whether it is better to go by coach or train as part of their Maths lessons. They also discuss where we are going in Geography lessons and, if appropriate, actually decide where to go on the trip.
How important is education outside the classroom?
Very. We aim for each class to do one visit per term. In addition, there are always extra trips such as a visit to the pantomime or a Christmas related theatre production. We also get invited to things, such as taking part in Pfizer's science jamboree, which is another extra trip in addition to the one per term.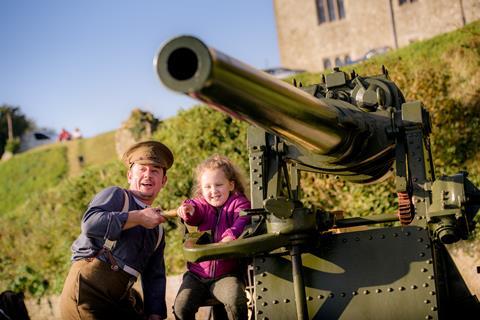 What are some of the trips you have organised?
Some trips are local. We are a village school and although we are not a Forest School we often take pupils out into the surrounding woodland for Forest School related activities such as shelter building. We are very lucky to have the large Kearsney Abbey Park just a five-minute walk from the school and we use it as much as we can. The park is developing new activities for schools and as we go so much we have been asked to 'road test' them for free before they are introduced, which is great. Dover Castle is a short train ride away and is a wonderful resource as it covers so much. We use it for Second World War history, Tudor history and general history. Every March we take Year 6 to Hindleap Warren Outdoor Education Centre in Ashdown Forest for a three-day residential, which is probably the longest trip we do in the UK. We were initially given the date in March but we decided to keep to the same time each year as it's still muddy then, which the children love, but is not too cold.
Are there any particular challenges you face?
Like many schools, finance is an issue. We cover a variety of socioeconomic backgrounds and would never exclude a child from a trip. Contributions from parents are voluntary and trips are subsided by the PTA and school budget, which we use very carefully, and trips involve a lot of creative planning. Transport is usually the most expensive part so we'll always look at whether it is more cost effective to travel by train or coach. We also seek out attractions that are free, and London is particularly good for this.
What are some of the educational outcomes you have seen from trips?
All pupils grow at Hindleap Warren and you really see them gaining confidence as they face different challenges, bit it climbing a tree or high wire or being away from home for the first time. That said, every trip creates a buzz from learning something new. We take pupils to the National Gallery and back at school they turn the classroom into an art gallery and put on an exhibition for parents. Following these visits we are now applying for Artsmark.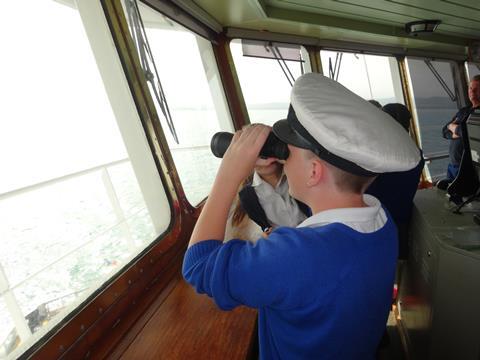 Do you ever go on any overseas trips?
An English couple who had moved to France approached us to see if we'd like to form a link with a small village school near Calais. They sent a party of 20 pupils to us and the following year we caught the ferry from Dover and went to them for the day. Pupils who were interested were invited to submit a letter of application and were chosen from that. It was a really good day and they even got the chance to try snails and frogs' legs at lunch. Our pupils seemed more keen than the French children! We are now looking at forming a similar link with a school in Germany.
What are some of your tips for organising a successful educational visit outside the classroom?
Do as much research as you can, and if possible arrange a pre-visit. Even though we go each year, I always go to Hindleap Warren before the residential as things change and they introduce new activities. This helps with the planning as we tailor the trip according to the pupils that are going so if, for example, they are a confident group we will arrange more adventurous activities. I love school trips and have always been on as many as I can, but I appreciate some teachers get nervous and a pre-visit is a really good way to know exactly what to expect on the day and helps the teachers feel more confident about it. So my advice is go for it and enjoy the day!