There's no better way to bring history to life for your class than by heading away from the classroom. And with so many places to choose from in the UK, we're spoilt for choice. Here are just a handful of English Heritage attractions for starters.
1. Tintagel Castle
Set on the rocky cliff side in Cornwall, Tintagel Castle has links as far back as the Romans, making its ruins a splendid place to explore what life would have been like back then. Standing half on the mainland and half on a jagged headland projecting into the sea, school groups can now walk across its restored bridge which connects the two sites for the first time in more than 500 years. The self-led visits not only take in the area's key links to British history for Key Stages 1-3, but also its impressive landscape.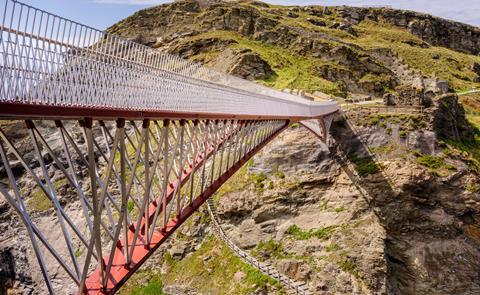 2. Boscobel House and the Royal Oak
The English Heritage team are busy developing Boscobel House in Shropshire to better tell the stories from its interesting history, with new displays and activities, as well as the formal gardens being restored. The farmyard will also be brought back to life with the reintroduction of a local rare breed of Tamworth pigs, Shropshire sheep, chickens and ducks. The restoration will also include a new educational offer, featuring teaching resources and an Acorn Education Room for school visits.
3. Dover Castle
The sessions at Dover Castle are interactive and hands-on, specifically designed to meet the needs of different groups across the Key Stages. The site in Kent has strong links to World War Two, where sessions are dedicated to helping students understand its code-breaking role.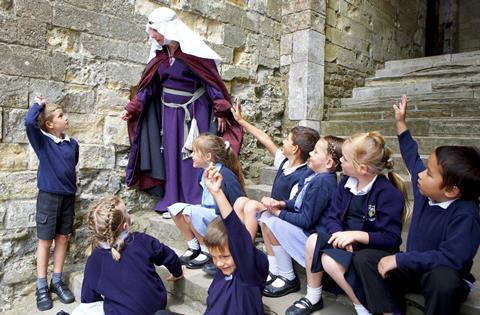 Schools can look even further back to the development of the church, state and society in medieval Britain.
New for 2020:
Beeston Castle in Cheshire has now completed its prehistoric Bronze Age roundhouse in its grounds. Children can use traditional techniques to make flour and learn more about ancient technology with the help of an expert.
You can watch what schools can get out of a visit to Beeston Castle below:
4. Kenilworth Castle
Children can take part in special tours to enhance their visit to Kenilworth Castle, whether it be the Medieval Siege Experience for KS2 & 3, where the whole class will take part in expert-led activities and try on replica clothing worn by soldiers, or a GCSE tour, to help support learners with their studies.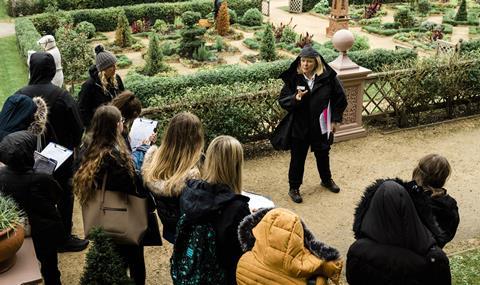 Children can also keep an eye out for its tower, built especially for Queen Elizabeth I, to grab her attention.
5. Wrest Park
To discover more about Roman life, culture and its impact on Britain, one of Wrest Park's discovery visits in Bedfordshire could help. Children will become history hunters on the trip, exploring some genuine artefacts, including real Roman coins. A collection of replica artefacts will also be available on a trip, helping pupils to understand how the Romans lived.