We went along to the Science Museum in London to see how they're inspiring the next generation of engineers and technicians with new galleries.
When I was at school, it would be fair to say careers options were fairly limited, but not anymore. The Science Museum is taking career inspiration to a whole new level - quite literally - as it has transformed the whole of the first floor into two new fantastic galleries.
How the Engineers Gallery is setting an example
"Engineers are these really quite remarkable people. They're human beings, they're just like you and me, but they are also superheroes." And it's these superheroes, as the curator of the Engineers Gallery Ben Russell so wonderfully describes them, that are the remarkable inspiration behind the new Engineers Gallery which opened at the Science Museum in June.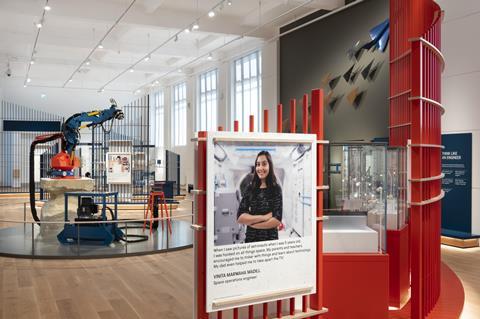 Walking around, there are so many incredible people each with their own stories to discover. Not least that of Tanda Kabanda, a software engineer who used to visit the museum as a child. Her story of transforming the future of digital fashion is now one of 60 on display as part of the Engineers Gallery. Maite Carreras Orobengoa is another - her work to find new technologies to facilitate faster satellite technology revolutionised the way we communicate.
Speaking at the launch, Maite said: "Anyone can be an engineer, you are the limit. It's really nice to see and think how people will be able to connect to the humans behind engineering."
Looking at the pictures of engineers, they are 'ordinary' people from all walks of life - I guess I also had a preconception of an engineer, which is exactly what the Gallery, which covers four themes (Bodies; Lives; Connections and Creating) is aiming to challenge. They are individuals who young people can relate to, and be inspired by.
Outlining the new gallery, curator Ben Russell said: "The role that engineers play in society is massive, really important and very few people realise it.
"We hope that the gallery will inspire the next generation of engineers by showing just how much our everyday lives depend on engineers' work but also the great range of people who become engineers."
What schools need to know about the Engineers Gallery
It's aimed at ages 11 upwards (Key Stage 3+).
There are links to STEM, Design and Technology, Engineering and Career Development.
The Bodies section looks at how controlled drug delivery and surgical robots place people and their bodies at the heart of precision engineering practice.
In Lives, LED lighting and digital imaging sensors illustrate how engineers' powers of visualisation shape technology to new and successful outcomes.
In Connections, GPS, internet and web technologies represent engineering as a connected practice, with diverse teams enabling the connections humanity depends upon to thrive.
Creating looks at how engineers are creative people. Their imaginative ways of thinking are central to developing amazing innovations which can change the world.
Technicians: The David Sainsbury Gallery
I could have spent all day exploring the various technician roles in the Technicians: The David Sainsbury Gallery. It opened in November 2022 and celebrates the vital but unseen role that technicians have across the world in a very hands-on way.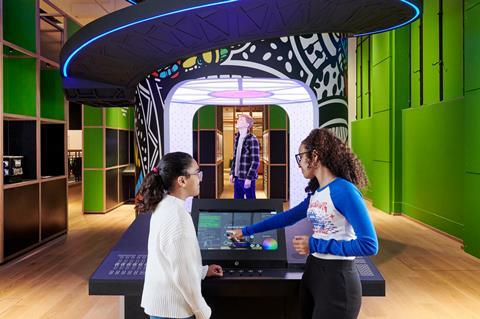 Students can find out what skills technicians use in various forms, and also hear from real technicians about the jobs they love. While there I tried my hand as a wind turbine technician and also created a lighting sequence for a film set in Shuri's Lab from Marvel Studios' Black Panther.
There are so many technician roles you probably haven't even thought about - especially for 11-16-year-olds considering their career options. You can find out about what it's like to be a CAD design technician, robotic technician, post-production technician, NHS pharmacy technician - the list goes on.
I found out that there are a staggering 1.5 million technicians currently working in the UK with demand for these roles increasing - this gallery will certainly help bridge that gap. Once you've explored the various sections, there's a Careers Area with an interactive A Future Me in which you can discover which technician role would suit your interests, skills and personality and explore training pathways. It's also wallpapered with 100 illustrations of these roles - jobs which make a major difference to our lives and keep the world running.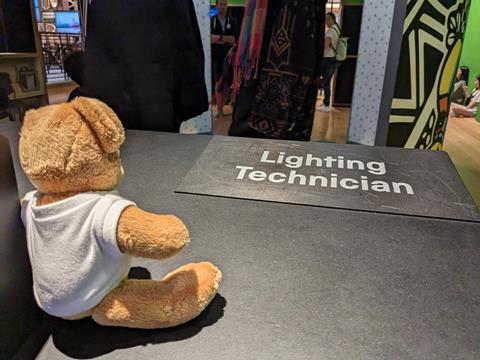 What schools need to know about the Technicians Gallery
It's aimed at 11-16-year-olds.
There are links to Design and Technology, Media Studies, Science and Career Development.
Teachers and EVCs can download a free gallery guide to support a visit which includes a map, key objects and discussion questions.
Look out for a fun Technicians activity trail to lead your group through some of the galleries at the museum.
The various sections are: Health, Creative Industries, Advanced Manufacturing, Energy Network and the Careers Area.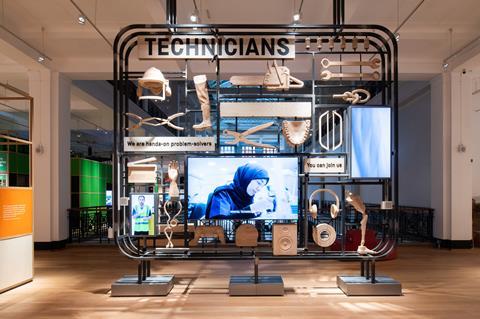 The learning vision for the Science Museum Group is to enrich lives by igniting curiosity in science. After spending the afternoon exploring just these two incredible new galleries, I left feeling very inspired myself - so can only begin to imagine the impact they're going to have on the young people visiting in the months and years to come.
School trips to the Science Museum
There is so much for schools to choose from at the Science Museum. Aside from the two new galleries, there's a new hands-on gaming experience, Power Up, for KS2+, the immersive Wonderlab: The Equinor Gallery for KS2 and 3 as well as the option to have a sleepover in the museum as part of its Astronights.
For more information as well as a range of resources go to the museum's dedicated schools page.

An award-winning journalist with 16+ years' experience, Keeley joined STO in the summer of 2017 after a number of years as assistant editor at The Oxford Mail.
View full Profile