We had a look around Bletchley Park's new Learning Centre which is now open to school groups with bright classrooms, a dedicated lunch room and more.
It's quite that the state-of-the-art Block E Learning Centre was once Bletchley Park's World War Two communications centre.
Built in 1943, it was the only block dedicated entirely to communications. Mostly women worked in the block, handling incoming and outgoing messages and using machines such as Typex to help with encryption.
Today, it has been completely transformed as part of the site's major project to bring previously unused blocks and spaces into use. It is bright and welcoming, and kitted out with fantastic facilities and equipment to enable even more children and young people to learn about Bletchley Park's fascinating story and history.
Learning manager Lily Dean tells me that the Block E Learning Centre will enable them to double the number of children they can accommodate in due course.
She said: "It's fantastic to be able to offer more to groups and to be able to support their learning in both STEM (Science, Technology, Engineering and Mathematics) as well as History."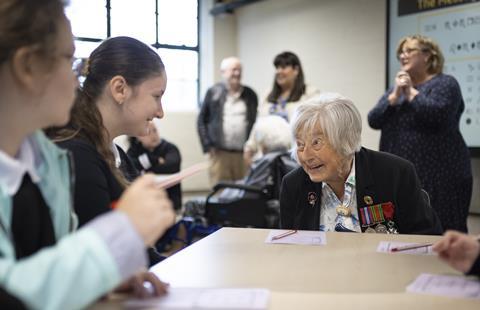 Accessibility has been a key part of the work with provision for SEND groups including a Changing Places facility. There will also be a 250-seater auditorium opening later in the year to accommodate schools and other educational groups.
What schools can expect from Bletchley Park's new Learning Centre
There are eight classrooms designed to accommodate primary school pupils all the way through to higher education students. They each have their own colour 'splash' (my favourite was the yellow).
Cutting-edge technology, would you expect anything less from Bletchley Park? Each classroom has an interactive whiteboard which the team describe as a 'game changer' for hands-on learning. Pupils can become code-breakers, deciphering messages from the Germany Army in one activity, and there are many other options for interactive tasks.
A dedicated lunch room with marked spaces for different groups.
What I loved, walking around the centre, was seeing the original wartime 'fabric' of the building from the brickwork to some of the 'mechanics' and yet it has been given a wonderfully modern feel and look, ideal for school groups. I can absolutely see how this is going to be a 'game-changer' for Bletchley Park and for the thousands of young people who will visit over the course of months and years.
Coupled with the site's largest ever exhibition, Intelligence Factory, which opened in 2022, there is so much more to be discovered.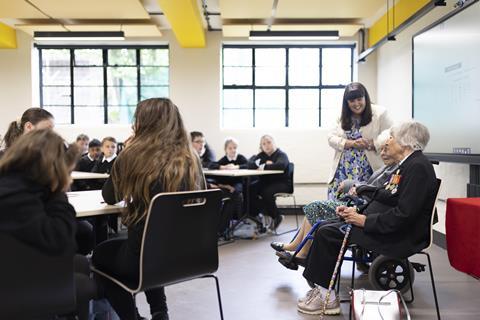 About the Intelligence Factory exhibition
With numerous interactive displays and objects to handle, including a fantastic dressing up area, it's no wonder the Intelligence Factory exhibition in Block A has already been such a hit for school groups.
It tells a part of the Bletchley Park story that hasn't been told on site before, about how it operated at an industrial scale, growing from a workforce of 100 people to 9,000. The building itself was used by the original Naval code-breakers and the exhibition takes you through every element of just what went into running Bletchley Park - the people, the transport, the food and where all the workers lived.
There are some brilliant hands-on displays such as an interactive in which you have to solve problems based on real memos from the archive such as what to do about the quality of the coffee on-site which has had some complaints, or whether you can give a team a much-needed extra typist.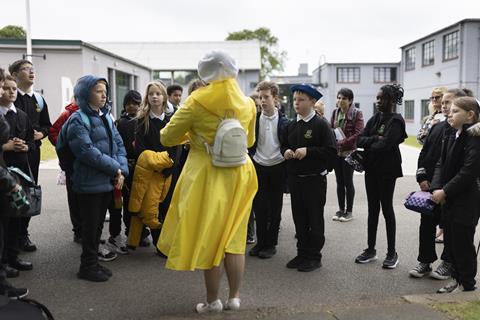 What a school visit to Bletchley Park looks like
A visit typically lasts for four hours with an allocated arrival and departure time for groups.
It includes an interactive workshop session (there are many to choose from) in which students use practical problem-solving and team-working skills as they begin to understand the scale of the task faced by Bletchley Park's codebreakers.
A guided tour around the outside of the buildings.
Self-guided time to explore the Mansion, museums, Huts and shop at your own pace.
A 30-minute slot in the lunch room.

An award-winning journalist with 16+ years' experience, Keeley joined STO in the summer of 2017 after a number of years as assistant editor at The Oxford Mail.
View full Profile