How local spaces can inspire students away from the desks, the importance of the School Travel Awards and updates you on how the Council for Learning Outside the Classroom's latest project is going.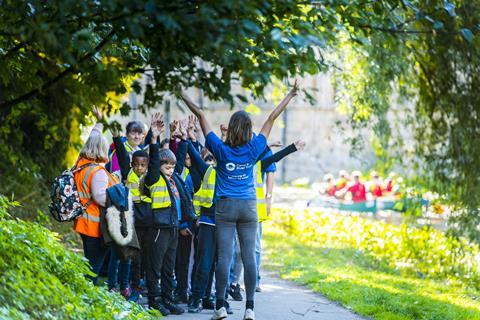 It's been a busy few months! We were honoured to be invited by School Travel Organiser to take part in the judging of the 'My Best School Trip' Award, a special accolade given out as part of the annual School Travel Awards which shines a spotlight on an exceptional school trip – it was fantastic to see the diversity of entries from local to further afield.
When the big day arrived, Chair of CLOtC Board of Trustees, Steve Dool, attended the ceremony and presented the award for Best Wildlife Attraction; congratulations to LOtC Quality Badge holder West Midland Safari Park. We were thrilled (but not surprised!) to see so many LOtC Quality Badge holders among the nominees and winners.
It was a wonderful event that celebrated the dedicated individuals and organisations who work to ensure young people can access engaging, safe and life-changing educational experiences.
Recently we were exhibiting at the Museum and Heritage Show in London and chatting to single person operators to larger multiple-site organisations. It was so good to be able to catch up with other network organisations, including Museums Association, Association of Independent Museums, GEM, Association of Heritage Interpretation, and Arts Council England, to start exploring how we might work better together to ensure more schools can find high quality sites and services.
The CLOtC team have been working hard on improving and developing what we offer to members, schools and providers, and will soon be bringing you news of a new website, new resources, and details of our next National Conference.
Supporting schools
Thanks to funding from the Green Recovery Challenge Fund, our Waterways, Wildlife, and Wellbeing project with the Canal and River Trust is now well underway. Together we are already supporting more than a hundred schools in the West Midlands to embed and develop their learning beyond the classroom and with an emphasis on connecting students with nature and schools with their local learning area.
It's been an absolute pleasure to help mentor these schools and hear how they have, through support from the LOtC Mark with the help of CLOtC and Canal & River Trust staff, gained more confidence to take their teaching beyond the classroom and find out about the learning opportunities that await just a short walk away.
Penn Fields School said: "This project has given us such a fantastic opportunity to re-connect with learning outside the classroom, especially the outdoors, after so many restrictions for so long. The support and guidance has given us the confidence to start our learning outside the classroom journey and motivate staff to go beyond the classroom and try new activities with our students."
On your doorstep
Through conversations with schools and LOtC providers, it is evident that both are still dealing with the effects of Covid, meaning LOtC in local areas, educational visits, and CPD are all being put on hold: whether through staff absences or recruitment issues, working to catch up, or being unable to fund or even find available transport.
However, like with every cloud, there is a silver lining. Whilst educational visits, especially those further afield, are slowly re-starting, many schools are finding that the changes they made during the pandemic have been retained. Teaching was often taken out into school grounds to reduce the risk of infection and improve mental wellbeing. It worked so well that these practices are continuing to develop and are even extending beyond the school gates.
So, why not take a walk around the area as a staff teaching team to identify learning opportunities; what are the natural spaces, businesses, attractions, community groups you could connect with and what areas of the curriculum could they support?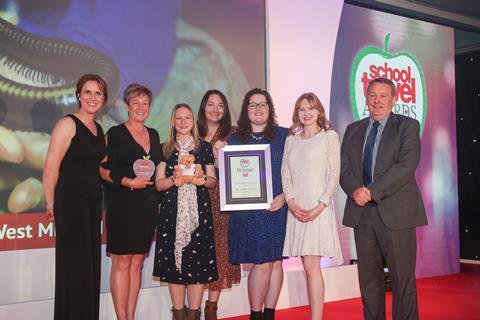 Whether your school is in an urban or rural location, there will be a huge diversity of learning opportunities in your local area. From a short walk to the local shops or park; arranging a special visit to the local mosque or temple to find out about religious celebrations; taking the bus to the town's art gallery, museum or theatre; or inviting parents or local businesses into school to talk to your students about their profession or trade. Students will relish learning in different places familiar to them and it will help them develop connections with their community.
Remember, when planning your educational visits, look for the LOtC Quality Badge – an accreditation that provides reassurance of the quality and safety of the learning experiences offered.

Emily Carlill is project and event coordinator at The Council for Learning Outside the Classroom, the national charity that supports schools to embed learning beyond the classroom within a school.
View full Profile