Fresh air, team activities and exposure to the working world made for a trip to remember for 39 pupils from Flora Gardens Primary School in London.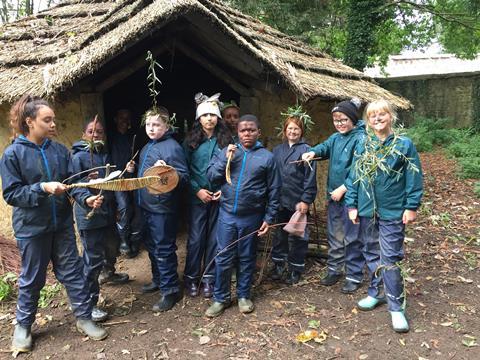 School: Flora Gardens Primary School, London
Key Stage: 2
Subject: Cross-curricular
Number of pupils: 39
The location, Nethercott House is one of the locations included in the Farms for City Children programme which offers school trips to those who live in more urban areas and have less access to countryside destinations such as farms.
The trip was organised by teacher Debby Brand who has been organising the trip now for the last five years and has been involved with the process for about 20.
She said: "I consider this not only a beneficial, but vital part of the school year, particularly for a number of children that do not or cannot engage in a classroom setting. For these children it provides an opportunity where they can also achieve to a high level. I have over the years witnessed a renewed enthusiasm for learning in many of these pupils."
"Nethercott is an absolutely amazing trip which makes a childs great life just that little bit greater" - Lila Sohachivsky, 11 Years
The children who went on the trip, many of whom were from multiple deprivation backgrounds, were taken away from the inner-London setting and into the countryside – a setting and way of life that many of them did not know existed.
"For the majority of these children, a week away from the cramped conditions they live in and the constant need to connect with technology, a safe, secure, happy environment is a benefit that we cannot begin to measure the long-term impact of." Debby added.
Aims of the trip were to allow pupils the chance to experience the outdoor environment whilst being introduced to a real working farm. It also planned to promote awareness of economical and industrial understanding and tie in with the Maths curriculum by allowing pupils to apply knowledge in real-life context. Pupils also would get to study the basic life processes including reproduction of mammals, as well as discover more about the technology used on farms. The trip also had a Literacy focus, with pupils learning about writing letters. But most of all, the aim of the trip was to build personal confidence and advance social skills by working in teams and extending their friendship groups.
"Life there opened up the doors to endless opportunities." - Bukhari Omar, aged 11
The trip involved giving children the chance to spend a week 'working' outdoors, which Debby claims has a number of advantages. The benefits from a trip like this Debby says can promote a love for being outside, a quest for adventure and health benefits. Activities involved having the children take responsibility for their roles, such as caring for animals and the land. The Farm for City Children trips are made to challenge pupils both physically, intellectually and emotionally and bring them closer to the environment.
"We have never excluded a child from this trip due to an existing medical condition, along with Farms for City Children, we work to support their condition whilst they have full involvement in the activities on offer.
"As a school we recognise this unique opportunity therefore, we fund 50% of the cost to enable as many children to participate as possible."
According to Brand, it is a week that will stay in the pupils' minds for a long time and will show them that life can be different and with hard work, they can make a difference to their future.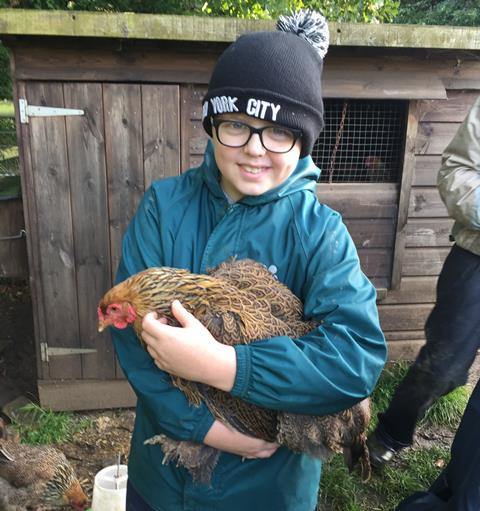 Back in the classroom
After the trip, Brand noticed a positive impact on behaviour as well as improved interpersonal, communication abilities. The children were able to face challenges with new approaches once back at school and appeared to have a better understanding of life in a contrasting environment.
Debby also noticed improvement in her pupils' self-confidence, self-worth and resilience, with pupils who would normally find the classroom a challenge, exceeding their own and the teachers expectations.
Brand commented: "The objectives of this trip are met year on year, with children returning to their parents more independent. This independence at the very least gives them confidence ready for the next stage of their education at secondary school. A recent quote from a parent: "I cannot believe the change in her.""
Useful information:
Farms For City Children
01392 276381
http://farmsforcitychildren.org